'NCIS: Los Angeles' Actress Linda Hunt Reveals Reason Why Hetty Is Still MIA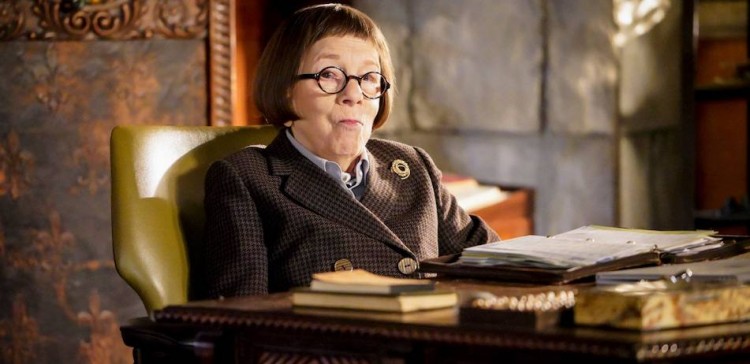 Henrietta Lange has been missing a lot in the past eight episodes of NCIS: Los Angeles Season 10. Fans are beginning to wonder if she will ever show up in this installment. Veteran actress Linda Hunt has an answer to that.
Hetty appeared in some of the episodes this season but most of her footages were from the past installment. Hunt has finally spoken up about her character's absence in the current season of NCIS LA.
The 73-year-old actress revealed that she planned to reprise her role as NCIS LA Operations Manager Hetty Lange as early as the pilot episode of Season 10. However, due to the accident she got involved with last summer, the Academy Award-winning actress needs more time to recover.
At the time of the accident, it was reported that Hunt did not suffer from "serious injuries." Now, it looks like it was a little bit more serious than many thought. Hunt, nonetheless, assured fans that she is definitely coming back in NCIS: Los Angeles Season 10.
"I first want to say how much I appreciate the outpouring of support from the NCIS: Los Angeles fans following my car accident this summer. Though I had hoped to return to playing Hetty at the start of the season, I had to take some additional time to recover. I look forward to returning later this season," Hunt said in a statement obtained by TVLine.
In Season 10, Hetty went under the radar after she helped in rescuing her agents who got trapped in Mexico. DOJ subsequently launched an investigation on the unsanctioned mission in Mexico which put Hetty and Mosley in the hot water.
In Hetty's absence and Mosley eventually went into hiding, Navy Admiral Hollace Kilbride (Gerald McRaney) step in to oversee the operation of LA headquarters. He, later on, went back to Washington and was replaced by Deputy Director Louis Ochoa (Esai Morales).
Now that the investigation on what happened in Mexico has been closed, Hetty can return anytime. On how her comeback story will play out remains under wraps. CBS might be preparing for a huge storyline for the return of the fan-favorite character.
Is she coming back on the much-awaited Kensi (Daniela Ruah) and Deeks (Eric Christian Olsen) wedding? NCIS: Los Angeles bosses earlier confirmed that the couple will be having a post-Christmas nuptial. If Hetty shows up at the wedding, that would be really interesting and could be emotional too as everyone knows how Hetty cares about Kensi and Deeks.
For now, while waiting for Hetty's return, fans can follow Agents G. Callen (Chris O'Donnell), Sam Hanna (LL Cool J), Kensi Blye, and Marty Deeks as they investigate cases and hunt down criminals. NCIS: Los Angeles Season 10 airs every Sundays at 9 p.m. ET on CBS.
© 2020 Korea Portal, All rights reserved. Do not reproduce without permission.