'NCIS Los Angeles' Star Linda Hunt Assures Fans That She Will Return In Season 10 After Injury From A Car Crash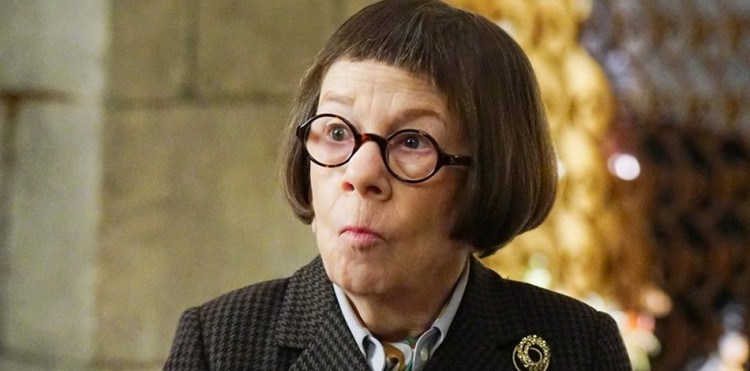 NCIS Los Angeles actress Linda Hunt has been hospitalized after she got involved in a car crash this week. The Hollywood veteran did not sustain serious injuries, but her fans are still worried that it may affect her appearance in the upcoming NCIS Los Angeles Season 10.
Fortunately, the Oscar-winning actress is now doing okay. In a statement she released to the press, Hunt assured her fans that will be joining the filming of Season 10 this summer.
"Yesterday I was involved in a minor traffic accident and taken to the hospital. I'm pleased to report I'm recovering well and have no serious injuries. Thank you for all the well wishes! I'm looking forward to starting production on NCIS Los Angeles later this summer," Hunt said.
On Monday, the 73-year-old actress was reportedly driving her black BMW SUV when it collided with a sedan and another SUV while she is trying to make a left turn. Some photos of Hunt at the accident scene were shared online. In one of the photos, the actress is seen sitting on a chair on the sidewalk looking shaken. Hunt was checked by the paramedics before she was taken to the hospital. Meanwhile, the drivers of the other cars also suffered only minor injuries.
NCIS LA fans expressed concern of Hunt after hearing the news since her formidable character, Henrietta Lange, is expected to play a major role in the upcoming Season 10 premiere. It can be recalled that the previous season ended with a huge cliffhanger in which Hetty is at risk of losing her top agents.
NCIS agents G. Callen (Chris O'Donnell), Sam Hanna (LL Cool J), and Kensi Blye (Kensi (Daniela Ruah), and LAPD Detective Marty Deeks (Eric Christian Olsen) went on a mission in Mexico to rescue Mosley's (Nia Long) son from Spencer Williams (Lamont Thompson). But on their way out of the country, their car was blown up by a deadly rocket.
Hetty witnessed the explosion from the NCIS LA headquarters, and clearly, she is worried that her agents may not survive the blast. Hetty is expected to make important calls as she was seen leaving the Ops center before the episode ends.
The NCIS LA Operational Manager has been a legend in the intelligence and defense communities because of her wit and skills as an undercover operative as well as her unparalleled connection to important people across the globe. Once again, Hetty is expected to exploit these contacts to protect the lives of her agents as she always does in the past.
Hetty's fans have also expressed their wish to see more of the character in the upcoming installment of NCIS LA. In the previous season, Hetty had limited screen time. In most of the season, she was in Vietnam. Fans are hoping that there will be more of the character in Season 10 as Olsen has said, "Everything is better with Linda Hunt, and everything is better with Hetty Lange."
So far, CBS has yet to issue a statement on whether or not Hunt's accident will affect the series production. NCIS Los Angeles Season 10 premieres in fall.
© 2019 Korea Portal, All rights reserved. Do not reproduce without permission.