'Thirty But Seventeen' Star Ahn Hyo Seop Returns On TV As An Idol In New Web Drama 'Top Management'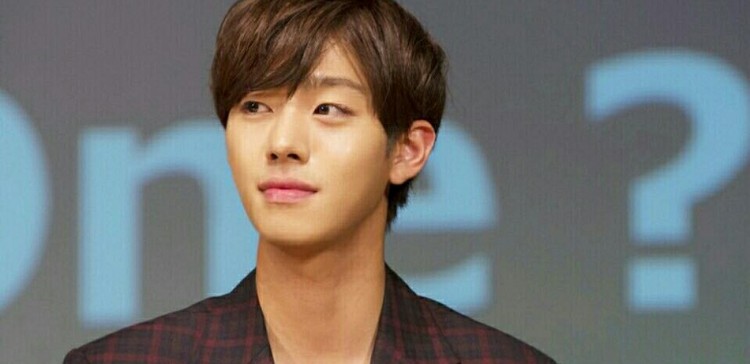 Thirty But Seventeen actor Ahn Hyo Seop will be playing an interesting role in his upcoming web drama titled Top Management. The actor's fans could expect a different Ahn Hyo Seop this time around as he will be playing the role of a K-pop idol.
In the newly-released promotional images, Ahn looks relax while listening to music and playing some musical instruments. The actor's character apparently is a singer-songwriter and popular YouTube star who formed an idol group.
The drama follows the story of S.O.U.L. (or Sound Of Ultra Light), an idol group who joins forces with a former-trainee-turned-manager with a mysterious ability to see the future. The four-member boy band is going to debut with the help of the manager.
Actress Seo Eun Soo, who currently stars in The Stars That Has Left Your Eyes, plays the role of the manager. Ahn's character, Soo Yong, is one of the members of S.O.U.L. Other members are ASTRO member Cha Eun Woo, Jung Yoo Ahn, and rapper Bang Jae Min. Soo Yong is described as a loner but a genius musician who only thinks about songwriting.
"In real life, Ahn Hyo Seop has a lot of interest in music and is comfortable with many instruments, so he's perfect for the character of Soo Yong. He also practiced hard at dance in order to portray an idol," the production staff of Top Management stated (via Soompi).
Ahn's character in Top Management is entirely different from the last TV character he played. In the SBS series Thirty But Seventeen, the actor portrayed the role of a rowing varsity student who fell in love with a woman who just woke up from a 13-year coma.
Top Management will be the first K-drama that is produced and will be released by YouTube Premium (formerly named as YouTube Red). It is based on the web novel of the same name. It is set to premiere on October 31.
Ahn Hyo Seop recently turned down an offer to play the lead male character in tvN-Netflix drama Love Alarm. Earlier this year, he also withdrew his participation in the JTBC upcoming romance-comedy Clean with Passion For Now.
Ahn is supposed to play the lead role of young and handsome CEO of a cleaning company who has mysophobia or fear of gems. He withdrew from the series due to the delay in production after lead actress Kim Yoo Jung took a hiatus to receive treatment for hypothyroidism. Ahn was later replaced by Doctors actor Yoon Kyun Sang.
© 2023 Korea Portal, All rights reserved. Do not reproduce without permission.