'Thirty But Seventeen' Actor Ahn Hyo Seop In Talks To Star In K-Drama Adaptation Of Popular Webtoon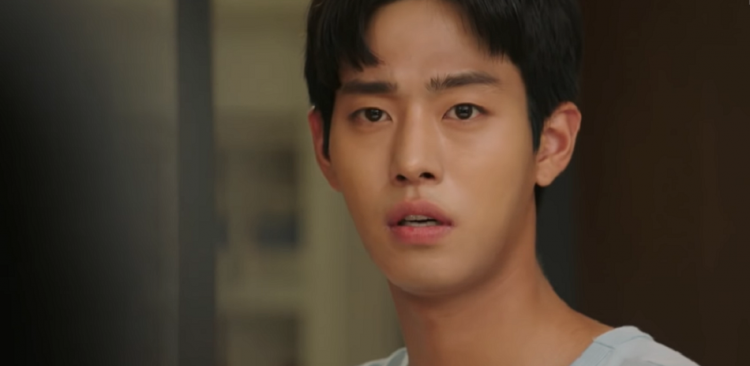 Korean actor Ahn Hyo Seop may end up losing the woman he is in love with in Thirty But Seventeen but not in another K-drama. The actor is currently in talks to star in a TV adaptation of a popular webtoon in Korea.
Ahn's agency StarHaus Entertainment has confirmed that the K-drama actor has received a casting offer for the upcoming drama, titled Love Alarm. However, Ahn and his agency are still evaluating the offer.
"It's true that Ahn Hyo Seop has received an offer to appear in Love Alarm as the male lead, but it has not yet been decided," a rep of the agency said (via Soompi).
The TV adaptation of Love Alarm will be based on Chon Kye Young' popular webtoon of the same name. It tells the story of an unknown developer who releases an app that alerts users when someone nearby has romantic feelings for them. The new technology greatly disrupts the society, including the lives of a hardworking young girl and two boys whom all find love by using the app.
Korean actress Kim So Hyun previously accepted the female lead role in Love Alarm. The Radio Romance actress will portray the role of Jojo, a young girl who lives with her aunt because her parents are gone. So far, Kim is the only actor who has been cast in the series.
Love Alarm is expected to premiere this year. The 12-episode series will be produced by Netflix and will also air on Korean network tvN. It will be helmed by Lee Na Jung, the same producing director behind the popular KBS drama series Fight My Way.
Ahn earlier withdrew his casting from upcoming JTBC drama Clean with Passion for Now following the delay in the production of the series. The filming of the upcoming K-drama was put on hold due to lead star Kim Yoo Jung's health. Ahn decided to withdraw because of schedule conflicts. Fortunately, he was offered to join the cast of Thirty But Seventeen.
In the hit series, Ahn plays the role of teenage athlete Yoo Chan. He is in love with a woman, Woo Seo Ri (Shin Hye-sun), whom his uncle Woo Jin (Yang Se Jong) seems to be in love with as well. New episodes of Thirty But Seventeen airs every Monday and Tuesday at 10 p.m. KST on SBS.
© 2023 Korea Portal, All rights reserved. Do not reproduce without permission.