Yoo In Na Reveals Why She Accepted Lead Role In 'Touch Your Heart' With Her 'Goblin' Co-Star Lee Dong Wook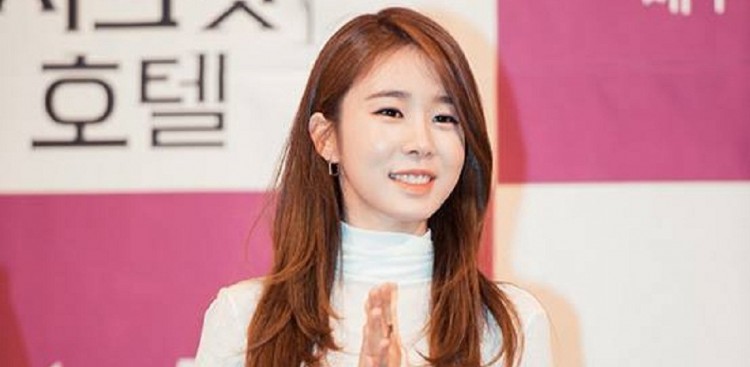 Goblin star Lee Dong Wook and Yoo In Na will reunite in a new Korean romance comedy series that is expected to be released next year. The actress recently talked about Touch Your Heart and why she accepted the project.
Both Yoo and Lee have been confirmed to portray the lead characters in the upcoming romcom of tvN. It will be a comeback TV project for the actress as she last appeared in 2016 hit K-drama Goblin along with Lee, Gong Yoo, and Kim Go Eun. Lee, on the other hand, recently starred in medical drama Life.
Yoo revealed in an interview with Marie Claire (via Soompi) that her only condition right now in choosing a project is whether or not she can do it. She said she is looking forward to working in Touch Your Heart because she has a good feeling about it. That is a bonus to the fact that she will be working with Lee Dong Wook whom she already establishes chemistry on screen and good working relationship with.
Yoo has been notoriously picky about the project that she would accept next following the success of Goblin. She admitted that she declined several offers in 2017 because she is not confident to take the lead roles.
Yoo played supporting roles in the past. She famously portrayed Sunny, the love interest of Lee's character the Grim Reaper, in Goblin. She also appeared in supporting character in My Love From The Star. Though she already took a lead role in My Secret Hotel and One More Happy Ending, the shows were not as popular as compared to Goblin and My Love From The Star.
But Yoo has a different perspective now. The actress promised to be more active regardless of how big the role is.
"I'm going to be more courageous and I hope I'll be able to work on projects that I can have great synergy with. My goal is to be satisfied with what I've done at the end of the year. I hope I can be proud of myself when 2018 ends," Yoo told DramaFever.
Touch Your Heart (formerly titled It Feels Sincere) tells the story of an actress, Oh Jin Shim (Yoo), and a successful lawyer, Kwon Jung Rok (Lee). Jung Rok is a workaholic lawyer who always wins his cases and has high credibility among his clients. Oh Jin Shim is an actress under the stage name Oh Yoon Seo. She gets involved in a scandal with a third generation chaebol. Jin Shim fakes her identity and gets employed as Jung Rok's secretary to clear her name and eventually return as an actress.
What's Wrong with Secretary Kim PD Park Joon Hwa will direct the new drama. Touch Your Heart is expected to premiere in the first half of next year.
© 2019 Korea Portal, All rights reserved. Do not reproduce without permission.