'Goblin' Actress Yoo In Na In Talks To Star In New K-Drama Directed By 'What's Wrong With Secretary Kim' PD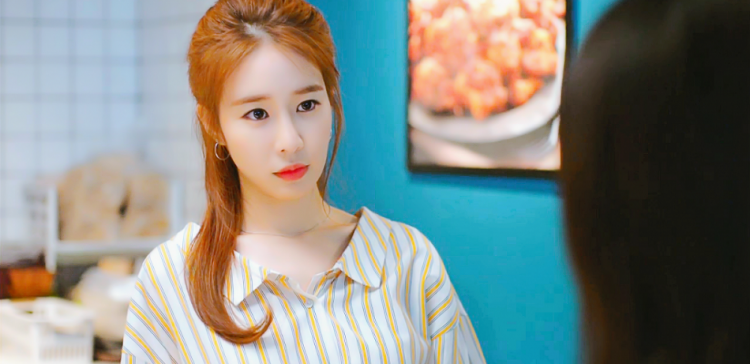 It's been a while since the last time K-drama fans have seen Goblin actress Yoo In Na acting on screen. Yoo may finally appear in a new romantic drama that will be helmed by the same director that made the hit series What's Wrong With Secretary Kim.
Yoo is reportedly in talks to play the lead role in the upcoming K-drama, titled It Feels Sincere. Her agency, YG Entertainment, has confirmed that the actress is in discussion to star in the TV show. If Yoo In Na accepts the offer, it will be her first acting project since Goblin in 2016.
It Feels Sincere is based on Korean novel of the same name. It is about the romance between a lawyer and a famous actress, whose life changes after being caught in a scandal with a third generation chaebol.
What's Wrong with Secretary Kim PD Park Joon Hwa will direct the new drama. It Feels Sincere is scheduled to air in the first half of next year.
Earlier this year, Yoo In Na admitted that she turned down several projects last year because she is not confident to take the lead roles. But Yoo said 2018 is a different story.
"This year, I will be more active, regardless of the size of the role. I'm going to be more courageous and I hope I'll be able to work on projects that I can have great synergy with. My goal is to be satisfied with what I've done at the end of the year. I hope I can be proud of myself when 2018 ends," Yoo told DramaFever.
It Feels Sincere is not the first offer that Yoo has received this year. The actress was originally offered the female lead role in the upcoming MBC drama Terius Behind Me. It is a romantic spy movie that follows the story of a single mother and her mysterious neighbor. Yoo turned down the offer and the role eventually went to Go Ae-rin.
In May, YG Entertainment also announced that the actress received an offer to play the female lead for KBS's upcoming drama Hitting on the Blind Boss. It tells the story of a boss named Dominic with facial recognition disorder and his secretary Jung Gal Hee who falls in love with him. Love blossoms between the two after Gal Hee pretend to be an heiress of a large business group during a blind date.
Yoo has been offered the role of the lead role, Jung Gal Hee. However, there is no update if Yoo accepted the offer. Yoo currently stars in tvN's variety show Cafe Amor which features a special cafe for blind dates.
Yoo In Na rose to fame with her supporting role in SBS's 2013 drama My Love from the Star. She also hosted the radio show Let's Crank Up The Volume. In 2016, she appeared in one of the highest rated TV series in South Korea, Goblin, as Kim Sun who fell in love with a Grim Reaper (Lee Dong Wook).
© 2019 Korea Portal, All rights reserved. Do not reproduce without permission.