'Goblin' Actor Lee Dong Wook Reveals His Simple Skincare & What Makes Suzy's Ex Feel Masculine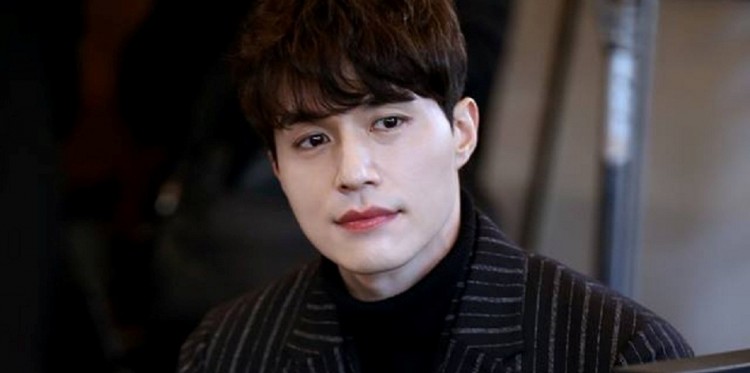 From a grim reaper to a life-saver-that is Korean actor Lee Dong Wook on television. But recently, he impresses netizens, even more, when he agreed to portray someone that is more challenging for the cover of a magazine.
The Goblin actor will be on the cover of the September issue of Elle Korea magazine. Apparently, Lee Dong Wook was asked to portray a concept of someone that is neither human nor a god and a man or woman for a magazine cover. As per Soompi's report, the actor felt awkward at first but quickly immersed into the "character." In the end, the staff on the set was impressed with what the actor did.
Lee also shared some secrets for his youthful skin. When asked about how he maintains his healthy and glowing skin, the actor humbly said it is just the result of good makeup. Then he reveals his simple yet effective skincare secret.
"[But] it is important to do a basic skincare routine for healthy skin. Just by nature of my job, I have no choice but to do makeup, but afterward, I always do a thorough cleansing and apply lip balm," Lee admitted.
Additionally, the Korean heartthrob revealed that he is actually a homebody. During his free time, he loves to stay home. Lee also revealed what makes him feel more masculine. Surprisingly, it has nothing to do with his physique but more on taking care of the staff on any TV set or movie he is working on.
"The ability to shoulder that kind of responsibility and the ability to take care of the people around me is what makes me feel most masculine," Suzy's former beau confessed.
Meanwhile, netizens also shared their reactions on a couple of Lee's photos released by Elle Korea Magazine. All are impressed by the stunning visuals and how Lee looks glorious in the images. Check out the photos below.
Lee Dong Wook is best known for his role as the grim reaper in 2016 hit TV series Goblin. He currently stars as an ER doctor, Ye Jin-woo, in K-drama titled Life. Ye gets involved in the power struggle at the Sangkook University Hospital after their hospital director, who is also his mentor, died from an apparent heart attack.
The new medical series tells a story of the people in a hospital who want to protect and save lives, and also those who want to defend for what they believe is right. The characters in Life collide as the story progresses.
Episodes of Life are available for streaming via Netflix in the Asia Pacific region except for Japan and in other English-speaking regions other than the US. Upcoming episodes could also be streamed on the same days as the Korean broadcast which is every Monday and Tuesday at 9:30 a.m. PST. Other countries except for the US and Japan will be able to stream new episodes every Monday at 9:30 a.m. PST. All episodes will be available in the US starting on September 12.
© 2020 Korea Portal, All rights reserved. Do not reproduce without permission.