BLACKPINK Lightstick: Reason Behind The Design Of Jisoo, Rose, Jennie & Lisa's Bong Is Quite Sweet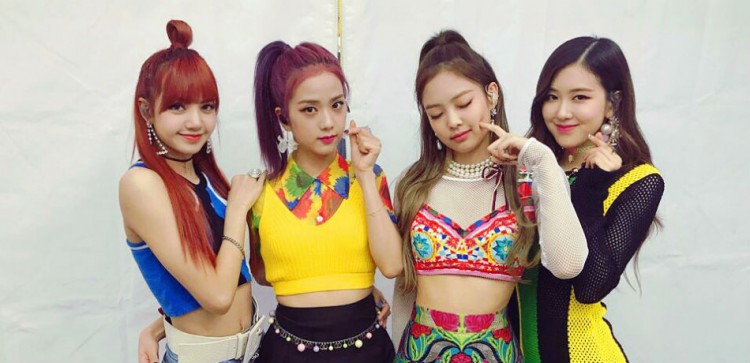 After years of anticipation, YG Entertainment finally revealed the official BLACKPINK lightstick! However, many were shocked by the outcome as it looked more like a toy than a K-pop lightstick. Since Jisoo, Jennie, Rosé, and Lisa helped with the design, one of the members explained why they made it that way.
Before BLACKPINK's comeback two months ago, YG Entertainment knew exactly what the fans needed at the time: Reveal the official BLACKPINK lightstick! BLINKs shared a lot of suggestions on social media as to what BLACKPINK's lightstick should look like, but the outcome came as a surprise as it looked nothing like they anticipated.
The BLACKPINK lightstick features two hearts on either side of a black handle, with the hearts carrying the YG Entertainment girl group's logo. Unboxing videos of the BLACKPINK lightstick revealed that the two hearts light up and have two modes. Since the hearts looked like a toy hammer, fans who purchased the new merchandise couldn't help themselves but try pounding it.
Although many were happy that the BLACKPINK lightstick is finally official and available, some were wondering how did the designer and Jisoo, Jennie, Rosé, and Lisa come up with the final result. Since the look of the bong had been discussed multiple times on social media, Jisoo finally explained why during her March 26 broadcast on V LIVE.
"It's hard to make the lightstick design because there are male and female fans. We want to make a design that can be suitable for all ages and genders," BLACKPINK's Jisoo said at the time. "If it's too pretty and looks like a magic wand, fanboys will be embarrassed to hold it. However, we also cannot make it too simple because we are a girl group. Therefore, we combined all the ideas, and I hope BLINKs will like it."
With Jisoo's explanation, the official BLACKPINK lightstick seems to make a lot of sense. The hammer part could be the masculine side of the merchandise, then the color and the hearts could be the feminine side. This just goes to show that Jisoo, Jennie, Rose, and Lisa have always considered their fans' feelings.
© 2022 Korea Portal, All rights reserved. Do not reproduce without permission.