BLACKPINK Jennie Dubbed As The 'Female G-Dragon,' But She's Also A Female T.O.P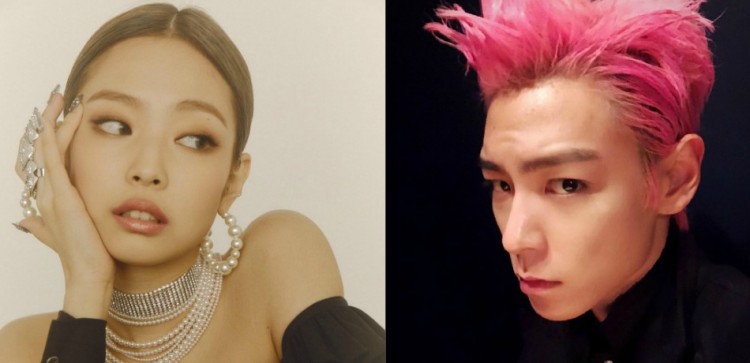 BLACKPINK's Jennie is slowly becoming the ultimate queen of K-pop. Not only has her group reached the superstardom status, but the singer had been getting a lot of attention for her style and behavior.
In fact, Jennie is now being dubbed as the female version of G-Dragon. It is such a huge honor since the BIGBANG leader is considered a fashion icon, not only in South Korea but in other parts of the world as well.
When Jennie was called the "Female G-Dragon" by the show's host for her impeccable style, the BLACKPINK singer laughed at first, but then appreciated the compliment. The comparison is such a huge deal since the BIGBANG frontman is considered a top celebrity in the industry.
Jennie then went on to explain that she had been a fan of fashion ever since she was young. The BLACKPINK singer also added that the reason why people like what she wears is because she also likes them. This goes to show that her confidence completes her look that made her fashion game successful every time she appears on stage, interviews, red carpets, and more.
"I've been reading fashion magazines and looking at different clothing styles since I was a girl," Jennie revealed. "I like what I wear, so I think that's why people like it too."
However, G-Dragon is not the only BIGBANG member that Jennie has something in common with. Many believed that her savage attitude resembles T.O.P's.
Jennie is known for being both cute and fierce at the same time. However, not all people are used to her straightforward personality. As a matter of fact, the BLACKPINK star had gotten a lot of hate for the way she treated her members, especially Lisa.
Despite being a celebrity, she is certainly not one to try and please her audience, as evident in one of her live broadcasts. When a fan asked her to wink, she quickly replied "no" and brushed the request off. Her ways reminded a lot of people of T.O.P.
BIGBANG's T.O.P is known for poking fun at his members. He also reads fan comments on his Instagram and had no problem putting them in their place if he didn't like what they posted on his account.
T.O.P has proven time and time again that he is a total boss, online and off. Now, it appears that Jennie is the female version T.O.P as well.
© 2023 Korea Portal, All rights reserved. Do not reproduce without permission.