Suzy Bae Might Date A Non-Celebrity After Failed Romance With Lee Min Ho & Lee Dong Wook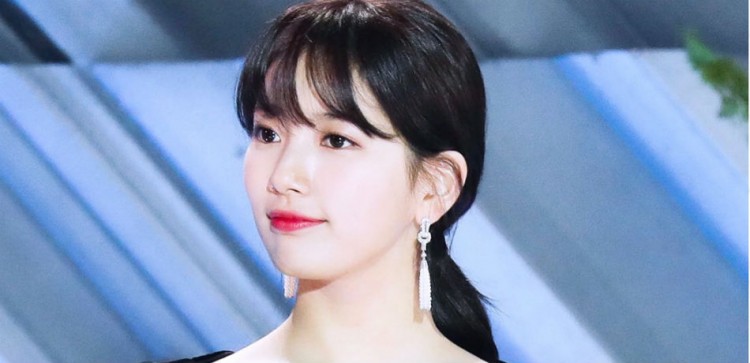 Suzy Bae got a lot of backlash after her recent split from Lee Dong Wook. The While You Were Sleeping actress was even dubbed as "Taylor Swift of Hallyu (Korean wave) and South Korea" because netizens felt that she jumps from one boyfriend to another so quickly, which T-Swift is mostly criticized for. So is Lee Min Ho's ex-girlfriend ready to date a non-celebrity?
Although the real reason for Lee Min Ho and Suzy Bae's breakup remains a mystery, the former South Korea power couple noted that they are still friends. Earlier reports revealed that the 23-year-old South Korean singer and actress appeared to not be comfortable with the Legend of the Blue Sea star's mega-popularity, which was possibly one of the main factors why they ended up in Splitsville.
"Suzy also cares for her family so much that she is always careful in her actions that may affect her family," the insider shared, as translated by Koreaboo. "Suzy and Lee Min Ho never worked together, so they didn't have any mutual people in the industry." The source then added that "Even during their dates, Suzy had a hard time not trying to get exposed to the public."
But when Suzy Bae started to date Lee Dong Wook, who is also a popular actor, many thought that she might have finally gotten over her fear of dating a celebrity. Unfortunately, her romance with the Goblin actor also ended up like hers with Lee Min Ho's. The ex-couple then revealed that their "extremely busy schedules" caused their split.
Since both of Suzy Bae's romantic relationships with actors didn't work out, many are wondering if she is open to dating a non-celebrity. Although the former miss A singer never talked about the possibility of dating someone who is not in show business, previous reports seemingly revealed that a guy outside the entertainment world might be the perfect match for the actress.
Many believe that celebrity couples are ideal as they understand each other's line of work. However, Suzy Bae just confirmed that it's not always the case.
© 2019 Korea Portal, All rights reserved. Do not reproduce without permission.