Suzy Bae Dubbed As South Korea's Taylor Swift After Split From Lee Min Ho & Lee Dong Wook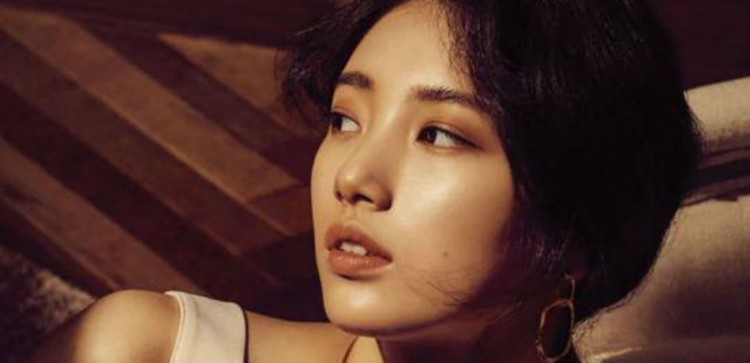 Netizens have dubbed Suzy Bae as South Korea's Taylor Swift, and it's not because they both have the same success in the entertainment industry. The reason why the While You Were Sleeping actress got this new title is that critics felt that she jumps from one boyfriend to another so quickly, just like the 28-year-old American singer-songwriter.
When Lee Min Ho and Suzy Bae started dating, they quickly became South Korea's power couple. Their relationship was so ideal that many believed wedding bells would soon be ringing for the Legend of the Blue Sea actor and the former miss A singer.
But despite their promising romance, Lee Min Ho and Suzy Bae ended up in Splitsville after two years of dating. A few months later, the 23-year-old South Korean singer and actress moved on with another hot actor, Lee Dong Wook.
Although many were still heartbroken that Lee Min Ho and Suzy Bae broke up, some started to accept the fact that the Uncontrollably Fond actress was dating Lee Dong Wook. Not only did the couple look good together, Suzy Bae had previously chosen the Goblin actor as her ideal type.
Unfortunately, just like her romance with Lee Min Ho, Suzy Bae, and Lee Dong Wook also parted ways. The former couple only dated for four months.
While the real reason for Lee Min Ho and Suzy Bae's breakup remains a mystery, Lee Dong Wook and the While You Were Sleeping actress revealed that their "extremely busy schedules" caused their split. Here, netizens started to think that maybe Suzy Bae is intimidated by Lee Min Ho and Lee Dong Wook's popularity as she admitted earlier that she would want to keep her personal life as private as possible. Maybe both actors were a little too famous for her.
This latest breakup with Lee Dong Wook gave Suzy Bae the title of "Taylor Swift of Hallyu (Korean wave) and South Korea." Although netizens intended that comparison to be something negative, fans of the actress defended her and even stated that being likened to Taylor Swift is not a bad thing at all.
"If she's the Taylor Swift of South Korea, well soon she'll be touring a stadium tour, selling platinums and platinums of songs and albums, have 10 Grammys and become one of the best female [artists] in the world," one fan said. "It ain't that bad."
© 2023 Korea Portal, All rights reserved. Do not reproduce without permission.