Suzy Bae May Be Intimidated By Lee Min Ho and Lee Dong Wook's Fame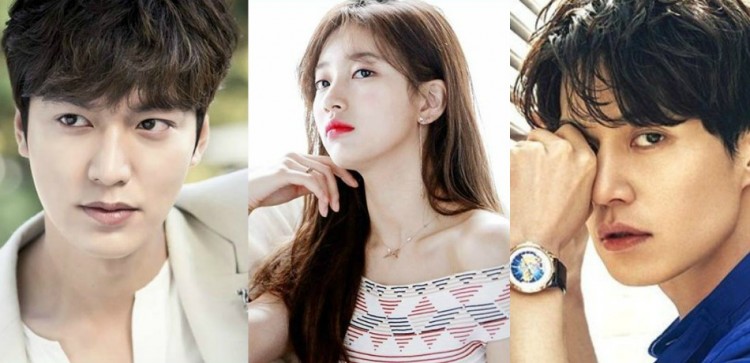 While fans are still trying to pick up the pieces after Lee Min Ho and Suzy Bae broke up, the former miss A singer had added another failed romance under her belt. It has been recently confirmed that the While You Were Sleeping actress and Lee Dong Wook ended their relationship just after four months of dating.
Lee Min Ho and Suzy Bae were once South Korea's power couple. In fact, their relationship was so ideal that many thought Suzy Bae would be heading down the aisle before the 31-year-old South Korean actor's mandatory military service. Unfortunately, they headed to Splitsville after dating for two years.
Many then wondered if Lee Min Ho and Suzy Bae's breakup was a result of The Heirs' actor's hectic schedule. As such, why did the 23-year-old actress move on with another actor, Lee Dong Wook, who is mostly known for his role in Goblin? As it turns out, her romance with the 36-year-old South Korean actor and model ended up in the same fate as well.
Since both of Suzy Bae's relationships with famous actors didn't work out, it appears that the earlier claims might be true. Korea Portal previously reported that the While You Were Sleeping actress seemingly hinted that she was never comfortable dating Lee Min Ho because of his popularity. Now, her romance with another famous actor Lee Dong Wook didn't last as well.
"Suzy also cares for her family so much that she is always careful in her actions that may affect her family," a source shared, as translated by Koreaboo. "Suzy and Lee Min Ho never worked together, so they didn't have any mutual people in the industry." The insider then added, "Even during their dates, Suzy had a hard time not trying to get exposed to the public."
Could it be true that Suzy Bae is intimidated by popular men like Lee Min Ho and Lee Dong Wook? Since the earlier report revealed that the former miss A singer doesn't like having a very public relationship, then maybe being with the Legend of the Blue Sea star and Goblin actor was a little too much for her to handle.
Suzy Bae has never addressed this speculation. Stay with Korea Portal for more updates on the actress' relationships.
© 2019 Korea Portal, All rights reserved. Do not reproduce without permission.