'Are You Human Too' Episodes 19-20 Spoilers: Nam Shin III's Kill Switch To Be Activated?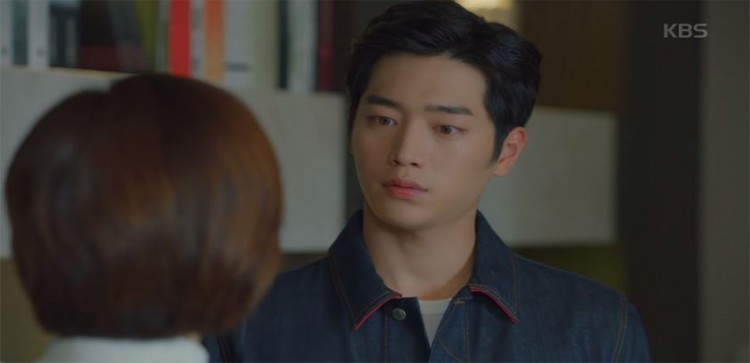 A highly evolved Artificial Intelligence (AI) system, coupled with learning key behaviors from a trusted human, paved the way for a robot to come up with decisions that derailed some of his creator's plans. However, the upcoming Are You Human Too Episodes 19-20 might unveil a different robot with a rebooted internal system.
Nam Shin III (Seo Kang Joon) displayed several erratic behaviors in the latest episodes of Are You Human Too. Aired on July 9, the robot began to experience system glitches that allowed him to "see" So Bong (Gong Seung Yeon) despite the said bodyguard's exit from his life. Exhibiting behaviors similar to that of a lovesick man missing his beloved, Nam Shin III saw "visions" of his former bodyguard spending time with him. Admitting the said system errors to Young Hoon (Lee Joon Hyuk) and how he kept thinking about So Bong, the said secretary was alarmed by the changes in Nam Shin III's internal system.
Nam Shin's mother Laura (Kim Sung Ryoung) also became worried at Nam Shin III's growing independence in Are You Human Too Episodes 17-18. The scientist even installed a manual program to the said robot's system so that she can control her creation in case Nam Shin III encounters a major glitch.
Laura also enlisted So Bong's help to convince Nam Shin III to return to his old ways of simply obeying her orders. Despite Nam Shin III agreeing to follow his creator's wishes, the robot eventually broke his promise when he learned that So Bong was in danger.
Featured in Are You Human Too Episodes 17-18, the robot's AI system detected Jong Gil's tattooed henchman's attempt to capture the former bodyguard. Nam Shin III even decided to leave his scheduled wedding to Ye Na (Park Hwan Hee) to rescue So Bong.
In Are You Human Too Episodes 19-20, Nam Shin III will suffer the consequences of his decision to protect So Bong. Jong Gil's henchman will report to his boss that the Nam Shin he encountered might not be human given his immense strength and mysterious abilities. The said businessman will confront Nam Shin III about his real identity and the failed wedding event.
Meanwhile, Laura will feel threatened given Nam Shin III's behavior and might decide to use the kill switch to reboot her creation's system. A scene in the Are You Human Too Episodes 19-20 teaser showed the said scientist opening a large password coded vault to look at a sealed box that appears to contain the switch to deactivate Nam Shin III.
Are You Human Too Episodes 19-20 will be released back-to-back on July 10. The drama airs every Monday and Tuesday on KBS.
© 2023 Korea Portal, All rights reserved. Do not reproduce without permission.