'Are You Human Too' Episodes 17-18 Spoilers: Nam Shin III Becomes Uncontrollable After So Bong's Exit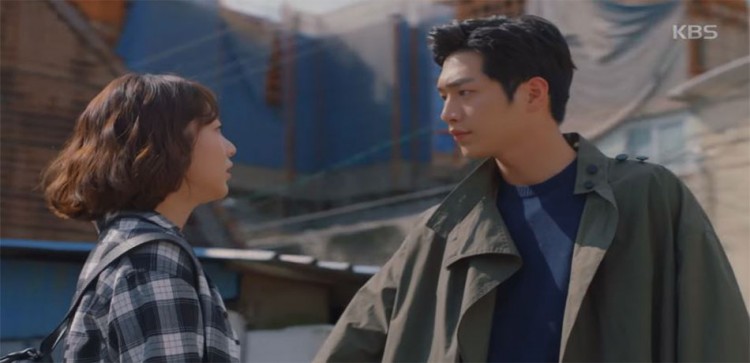 A highly intelligent robot will learn more about human emotions and how strong feelings can sometimes derail well-laid plans. In the upcoming Are You Human Too Episodes 17-18, beloved characters will have to deal with a slightly out-of-control robot and a headstrong bodyguard.
Nam Shin III (Seo Kang Joon) and So Bong (Gong Seung Yeon) both had epiphanies that altered their behavior towards each other. Featured in the recent four-episode broadcast of Are You Human Too, the robot added a special rule to his internal system to protect So Bong. Aired back-to-back on July 3, the said episodes showed Nam Shin III coming to his bodyguard's rescue after Ye Na (Park Hwan Hee) threatened to harm So Bong.
Despite being confused by the sudden change in his internal system, Nam Shin III eventually came to the realization that So Bong is the only person who accepts him for what he is. Looking at how the former mixed martial arts fighter defended and helped him in the past, the said robot began to understand that So Bong might be more than just his human friend.
So Bong also began to see Nam Shin III in a new light after witnessing the robot's loyalty to his creator and "mother" Oh Laura's (Kim Sung Ryoung). Appreciating how Nam Shin III decided to become her protector, the bodyguard even started to teach her robot friend to stand up for himself and to stop blindly following what other people will tell him to do. However, despite having promised to help Nam Shin III, So Bong decided to leave and resign from her position as his bodyguard.
In Are You Human Too Episodes 17-18, Nam Shin III will begin to suffer from So Bong's departure. After the said bodyguard tendered her resignation given the stress of playing dual spy roles for Jong Gil (Yu Oh Seung) and Young Hoon (Lee Joon Hyuk), the robot will find himself feeling bereft and confused over his friend's absence.
The teaser clip for Are You Human Too Episodes 17-18 showed Nam Shin III beginning to exhibit human-like emotions and reactions. The robot will start to see "visions" of his former bodyguard opening the car door for him or joining him for a jog. A social event will even bring out the robot's jealous and angry side after one of the guests blatantly joked about seducing So Bong.
Young Joon will call Nam Shin III's attention after the said robot forcefully grabbed the guest's hand and made a cellphone burst out in flames. However, Nam Shin's revelation that he misses So Bong will alarm Young Joon of the change in the robot's internal systems.
Are You Human Too Episodes 17-18 is scheduled for release on July 11 on KBS. The drama airs every Wednesday and Thursday.
© 2023 Korea Portal, All rights reserved. Do not reproduce without permission.