'What's Wrong With Secretary Kim' Too Popular For 'Are You Human Too'; Park Seo Joon Beats Seo Kang Joon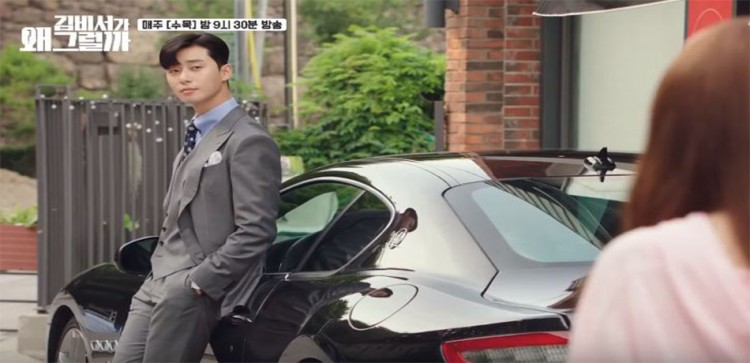 The weekly Content Power Index (CPI) has a new chart leader with the tvN drama What's Wrong with Secretary Kim topping the said list. The Park Seo Joon starrer even bested the Seo Kang Joon drama Are You Human Too.
What's Wrong with Secretary Kim reigned over various South Korean programs in the latest Content Power Index. Released by CJ E&M and Nielsen Korea, the said chart measures the popularity level, social media presence, as well as the impact of TV shows on consumer behavior. For the period of June 11 to June 17, the Park Seo Joon drama rose one spot up from its previous second-place ranking with a score of 267 points.
The tvN drama has been getting positive reviews given the amazing chemistry between its lead stars Park Seo Joon and Park Min Young. What's Wrong with Secretary Kim also continue to gain a bigger share of viewers as evidenced by its steadily increasing TV ratings.
Moreover, What's Wrong with Secretary Kim replaced Are You Human Too as the chart-topper on the CPI weekly list. For the period of June 4 until June 10, the Seo Kang Joon starrer occupied the first spot with a CPI score of 272.1 points. However, the KBS sci-fi romantic series failed to retain its first-place ranking and even disappeared from the chart's latest Top 5 list.
Apart from the Park Seo Joon drama, other shows that made it to the weekly CPI chart included the Mnet reality music program Produce 48 (266.8 points) and I Live Alone (236 points) at second and third place, respectively. The MBC program King of Mask Singer came in at number four with 233 points, while Same Bed Different Dreams 2 landed at fifth place with 222.8 points.
What's Wrong with Secretary Kim airs every Wednesday and Thursday on tvN. Meanwhile, new Are You Human Too episodes are released every Monday and Tuesday on KBS.
© 2023 Korea Portal, All rights reserved. Do not reproduce without permission.