'Are You Human Too' Spoilers: 3 Potential Plot Twists That Will Change Seo Kang Joon Drama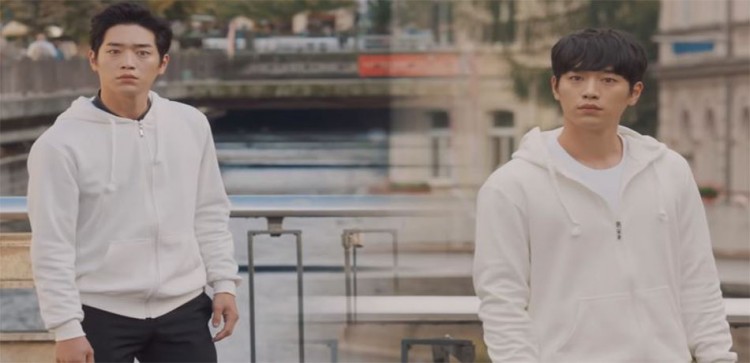 The KBS sci-fi romantic series Are You Human Too has yet to reach the mid-point of its two-month broadcast, but the drama has already introduced several interesting storylines to captivate avid fans. With beloved characters gearing up for a big showdown, viewers can look forward to seeing a few surprises that might happen in the upcoming episodes of the Seo Kang Joon series.
Plot twists are typical story progressions in many drama series where viewers are taken by surprise at how a story will end. In Are You Human Too, there are several potential plot variations that could change the fate of Seo Kang Joon's characters namely the human Nam Shin and the robot Nam Shin III.
Here are three possible plot twists that could happen in upcoming episodes:
Young Hoon betrays Nam Shin
Young Hoon (Lee Joon Hyuk) has been one of Nam Shin's (Seo Kang Joon) biggest allies. The secretary became an accomplice to Nam Shin's mother's plan to let the robot Nam Shin III assume her son's role in the company after the horrific car accident that placed her son in a coma. However, given the constant risk that Nam Shin III's robotic nature might be revealed, Young Hoon might decide to abandon his friend and pursue his own interests.
Are You Human Too Episodes 11-12 even revealed how Young Hoon became Nam Shin's shadow after he was offered a life-changing role by Nam Shin's grandfather Gun Ho (Park Yeong Gyu). The financial support and job came at a price with the patriarch of the Park family warning Young Joon that he will have to pay the consequences of everything that Nam Shin will do.
Moreover, the uncertainty of the human Nam Shin's health condition might also pave the way for Young Hoon to finally be free of the Park family. Nam Shin's death will also allow him to live his own life and pursue his own dreams.
Kill-switch discovery will turn Nam Shin III into a bad robot
Are You Human Too Episodes 9-10 unveiled the existence of a kill switch that could permanently deactivate Nam Shin III. Unbeknownst to the robot, his creator Nam Shin's mother Laura (Kim Sung Ryung) added the said function to his internal system before he traveled to Seoul to assume the human Nam Shin's role.
Plot speculations tease that Nam Shin might begrudge Laura of adding the said function without telling him. The discovery might push the robot to rebel against his creator and potentially unveil Nam Shin's true condition to the opportunistic businessman Jong Gil (Yu Oh Seong).
The human Nam Shin and robot Nam Shin III will both perish
The general assumption for the final episodes of Are You Human Too is for only one Nam Shin to survive. Many fans hoped it would be the human Nam Shin so that he could reunite with his mother, while the robot Nam Shin III will be deactivated. However, plot speculations tease that both characters could perish by the end of the KBS series.
Failing to respond to the medical treatment, the human Nam Shin might not awaken from his coma and die. Heartbroken by the incident, Laura might decide to deactivate the robot Nam Shin III in respect of her deceased son's memories.
At this time, it is still unclear if these plot scenarios will happen in the said drama. Avid viewers will have to look forward to upcoming episodes of the Seo Kang Joon starrer to learn more. Are You Human Too airs every Monday and Tuesday on KBS.
© 2023 Korea Portal, All rights reserved. Do not reproduce without permission.