Lee Min Ho, Park Shin Hye: Are Fans Excited For Their Possible Kissing Scene In 'The Heirs 2'?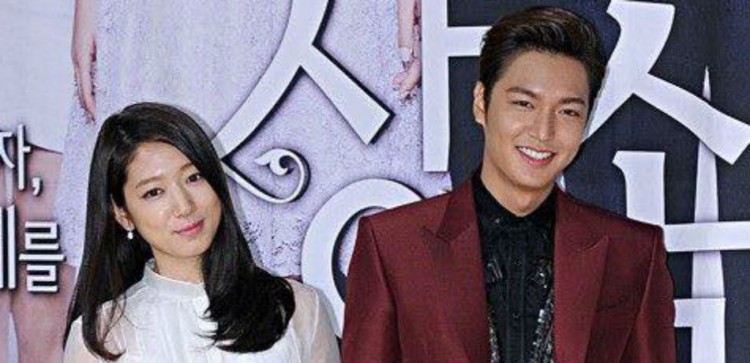 Lee Min Ho and Park Shin Hye had amazing chemistry in The Heirs which made the South Korean television series highly successful. The Legend of the Blue Sea actor had worked with a lot of female actresses before, but his team-up with the Doctors star appears to be the most popular. Now, are they going to show that chemistry in The Heirs 2 again?
Before anything else, the existence of The Heirs 2 is yet to be confirmed. However, fans are already anticipating the much-wanted sequel after Lee Min Ho teased that he will come back from his mandatory military service with a "mysterious big project." Since The Heirs was such a huge hit, it only makes sense that he must be talking about The Heirs 2. This speculation has yet to be verified.
Meanwhile, one of the best scenes from The Heirs was Lee Min Ho and Park Shin Hye's shocking kiss. As it turns out, the scene was not supposed to happen, but the 31-year-old South Korean actor, singer, and model was left with no choice but to comply with the director's request.
"Since the kiss was the culmination of all the events and emotions leading up to it, there was no other alternative than to do it for real," Lee Min Ho said in an interview with Korea's Daily Sports. "I did regret that no one told Park Shin Hye beforehand. Usually, actresses are given an idea of what will happen. So I think Park Shin Hye was caught off-guard by how it played out."
Although the scene made a lot of people squeal given the romance, one fan pointed out that she was not impressed by it at all. In fact, the fan blamed Park Shin Hye as to why she wasn't convinced by that particular scene.
"Nah... I don't like them to be paired again," the fan said. "[Because] shin hye doesn't know how to kiss him back."
The awkward moment was quite understandable as Lee Min Ho already revealed that the kissing scene caught Park Shin Hye off-guard. The 28-year-old South Korean actress and singer previously admitted that she was surprised that Suzy Bae's ex actually did it.
© 2023 Korea Portal, All rights reserved. Do not reproduce without permission.