TVXQ's Yunho Mentors WJSN's Luda, Kwon Hyun Bin; Shares Secret To Converting Anti-Fans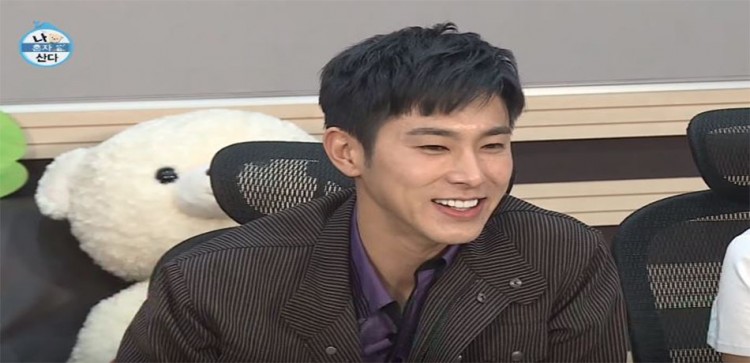 After more than a decade in the South Korean entertainment industry, TVXQ band member Yunho shared his knowledge on how to handle anti-fans. The K-pop idol recently mentored WJSN's Luda and Kwon Hyun Bin on how to handle malicious comments.
TVXQ's Yunho shared some of his experience on how to handle anti-fans to junior K-pop idols. In the recent episode of the MBC reality series Dunia, the veteran singer told WJSN singer Luda and Kwon Hyun Bin that they could ask him any question about being a K-pop star. Kwon Hyun Bin grabbed the chance to ask for tips on how to treat malicious comments left by some netizens.
Having been the recipient of numerous negative comments over his 13-year career as a K-pop idol, Yunho commented that he became an expert in handling malicious comments. Unlike other celebrities who may take the said comments negatively, the TVXQ band member shared that he decided to consider the said feedback as a person's way of showing interest.
TVXQ's Yunho also admitted that the change in perspective made him realize why some people might have given negative comments about him. Explaining how anti-fans might not know anything about him and his interests, the K-pop idol became adamant in showcasing his true self to others.
Being given a chance to participate in reality shows such as I Live Alone even helped to convert some of his anti-fans into avid followers, according to Yunho. The singer explained that revealing his real self and ordinary life in the said reality series gave fans and anti-fans the opportunity to gain a better understanding of his character and behavior.
Meanwhile, the TVXQ band member recently participated in a charitable activity. Yunho joined So Ho Jun in the actor's "Coffee Friends" charity event where they give free cups of coffee in exchange for donations. Held on June 30, the two South Korean celebrities gave away 200 free coffee cups to lucky attendees.
The K-pop idol even took to social media to convey his appreciation for the event attendees. In an Instagram post, TVXQ's Yunho thanked everyone who participated in the donation drive and even described them as warm-hearted individuals.
Avid fans can see more of TVXQ's Yunho, WJSN's Luda, Kwon Hyun Bin and other celebrities in the reality series Dunia. The show releases new episodes every Sunday on MBC.
© 2023 Korea Portal, All rights reserved. Do not reproduce without permission.