TVXQ First 'Love Line' MV Taken Down, SM Entertainment Explains Mistake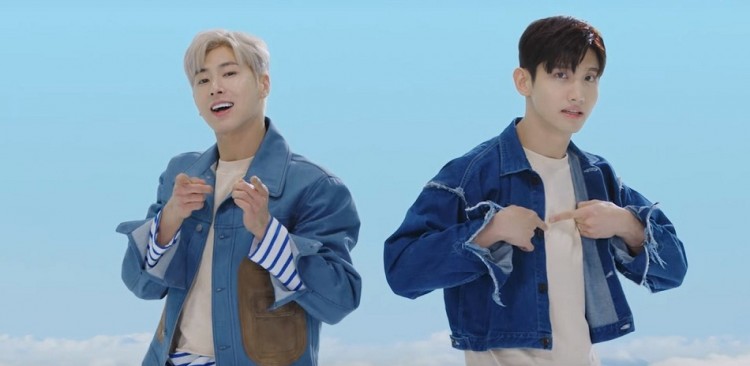 TVXQ's label, SM Entertainment, has taken down the first music video for "Love Line." The agency explains that there has been a mistake in the video and they need to do re-editing before posting it again on YouTube.
TVXQ's music video for "Love Line" first appeared on YouTube on Tuesday. Soon after, it was taken down and re-posted after a few hours. SM Entertainment said there had been an error in a computer-generated scene in the music video.
"We discovered an error in a CG scene in TVXQ's 'Love Line' MV, and we immediately requested an edit. The error was confirmed by the CG editing issue of Fantasy Lab, a music video production company," the agency said (via AllKPop).
The agency did not elaborate on the mistake, but some fans of the duo said Japan was left out of the CG map in the video. The "Love Line" MV has a travel theme. It features the softer side of Yunho and Changmin. It is more sentimental with a subtle rhythmic vibe and a smooth tropical feel. "Love Line" is the second track on the duo's latest album New Chapter #1: The Chance of Love. The new album features the title track "The Chance of Love."
How Important Is Japan For The TVXQ Comeback?
SM Entertainment could not afford to commit a mistake involving Japan. The label has other K-pop groups that sell well in Japan, but nothing compares to TVXQ.
The duo has been music icons in Asia for more than a decade now. TVXQ has a solid fan base in Japan. They record enormous success and revenue in Japan every time they release an album or a single. In the first half of 2016 alone, TVXQ reportedly recorded earnings of over 100 billion won ($94 million) for their activities in Japan.
Most recently, TVXQ also set a new record in the country. Last week, they released DVD and Blu-Ray copies of their 2017 Japan tour. The TVXQ Live Tour 2017 ~Begin Again~ ranked #1 in Japan's Oricon Weekly DVD Music chart.
TVXQ now holds a record of the most number one chart placements of a foreign artist in the Oricon Weekly DVD chart. The duo has a total of nine placements on the chart, beating their record. TVXQ is set to come back to Japan in June for three shows in Yokohama's Nissan Stadium.
© 2023 Korea Portal, All rights reserved. Do not reproduce without permission.