'This Is Us' Season 3 Update: NBC Hires Tim O'Brien To Tell Realistic, Accurate Story Of Jack's Stay In Vietnam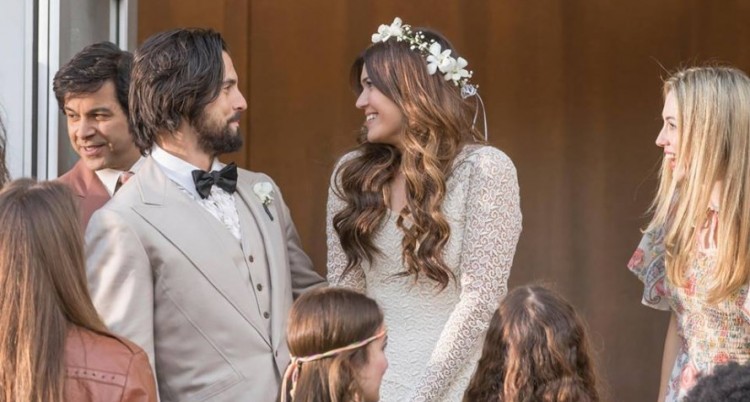 This Is Us Season 3 is expected to tell Jack Pearson's (Milo Ventimiglia) story during his stay in Vietnam. And to make his tale more accurate and realistic, NBC just employed the renowned journalist and author Tim O'Brien to be the drama series' consultant.
O'Brien penned the critically acclaimed The Things They Carried. "Tim has been a writing hero of mine since college," the This Is Us Season 3 creator and executive producer Dan Fogelman told Deadline. The 39-year-old revealed that he actually wrote more papers about the novelist's book that he can share.
Although he felt intimidated having O'Brien in a room to discuss This Is Us Season 3's plotline about Vietnam, it was also a rewarding moment for him. "I've never said this before, but I can't wait to be rewritten by him," Fogelman admitted.
To recall, the previous season finale showed Kevin (Justin Hartley) with his new girlfriend, Zoe (Melanie Liburd). The two were on their way to Vietnam. Kevin was decided to know the truth about his father—his service in the Vietnam War and the real story behind the loss of Jack's brother, Nicky. It was also reported that Jack has "surprising revelations" in This Is Us Season 3.
In addition, according to Cinema Blend, Jack will be seen in a lot of flashback scenes in This Is Us Season 3. The new season's storyline is also expected to delve into Jack's relationship to his brother, Nicky's story, and how he died in the war. This, too, is assumed to have a connection with Kevin.
Jack's brother was just recently introduced. Nothing much is known about Nicky, aside from he served in the Vietnam War with Jack. In fact, the only look fans saw of him was a quick flashback scene. He was assumed to be dead for fighting in what also known as Second Indochina War or simply the American War.
O'Brien is known to be an expert when it comes to Vietnam War. In fact, he was drafted during the historical event and served from 1969 to 1970. His novel The Things They Carried, which was published in 1990, is a collection of semi-autobiographical stories based on his experiences in the battle. This Is Us Season 3 will air this fall on NBC at 9:00 p.m. ET every Tuesday.
© 2023 Korea Portal, All rights reserved. Do not reproduce without permission.