BLACKPINK 2018 Return Update: YG Entertainment Reveals Jisoo's Moving Teaser For 'Forever Young'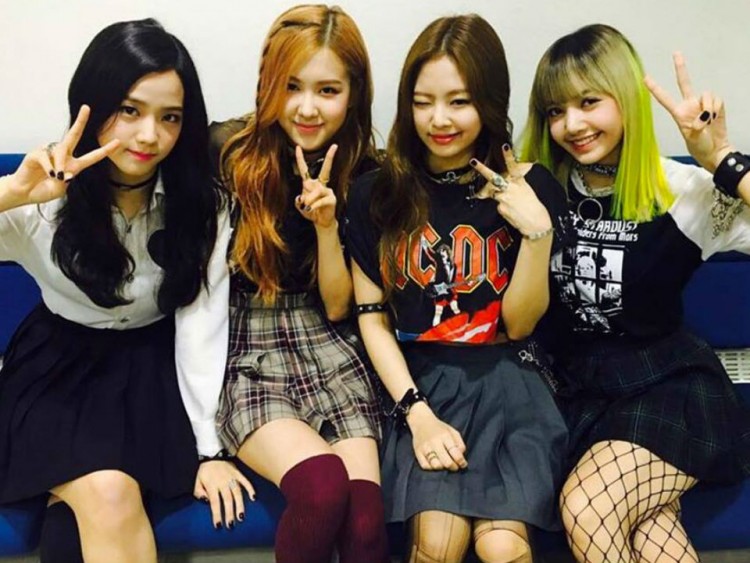 In preparation for BLACKPINK's much-awaited return, YG Entertainment unveiled moving posters for the group's much-anticipated mini-album, Square Up. The company revealed a short clip featuring the group member Jisoo while the intro of their new song "Forever Young" is playing in the background.
In the quick clip, Jisoo looks so chic wearing a glittery black and white outfit. The video is set with a dark background, and after the BLACKPINK member's close up shot flashes, the title of their mini-album Square Up, and its release date is revealed, according to AllKpop.
"Forever Young" is the second track of BLACKPINK's mini-album. In a recent report by Korea Portal, Jennie, Rosé, Lisa, and Jisoo revealed the full tracklist of Square Up on their Instagram page. The LP has four tracks, and its title track is "DDU-DU DDU-DU," produced by YG Entertainment's resident hit-maker, Teddy. The other songs on the album are "Really" and "See U Later."
Also, YG Entertainment and its founder Yang Hyun Suk usually share new updates about BLACKPINK's 2018 return and their mini-album Square Up on Instagram. In fact, the entertainment company recently unveiled a moving teaser for the upcoming LP. The clip features a moving pink Rubik's cube representing the album's title and the group's color.
"#BLACKPINK 1st MINI ALBUM 'SQUARE UP' MOVING POSTER," YG Family captioned the short video. "1st Mini Album #SQUAREUP 2018.06.15."
Also, the album's official Twitter account unveiled the official poster of Square Up. It also started the countdown to the mini-LP's release. Of course, BLINKs also made their own poster featuring Jennie, Rosé, Lisa, and Jisoo.
Yang Hyun Suk also revealed BLACKPINK's official light stick last month. The black and pink hammer is said to be specially designed by Jennie, Rosé, Lisa, and Jisoo. This accessory is now on sale.
This will be the first time since the release of "As If It's Your Last" in 2017 that fans will see Jennie, Rosé, Lisa, and Jisoo back in the spotlight. BLACKPINK will officially be back on June 15, in time for the release of their mini-album Square Up and its title track "DDU-DU DDU-DU."
© 2023 Korea Portal, All rights reserved. Do not reproduce without permission.