BLACKPINK vs TWICE: Chaeyoung Allegedly Imitating & Copying Lisa's Style; Fan War Erupted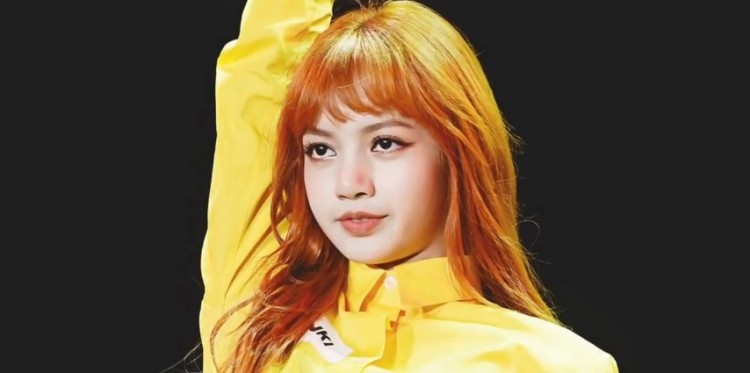 BLACKPINK's fans, Blinks, are being very protective of their idols, to the point that a fan war erupted when TWICE's Chaeyoung also donned orange hair with full bangs like Lisa. Some of the followers of the "Boombayah" hitmakers, who are about to release a new mini-album Square Up, believe that Chaeyoung is copying Lisa's style and they don't like it.
After Chaeyoung's photo was shared on TWICE's Instagram page, Blinks started posting hateful comments against her. According to Metro, one fan compared Chaeyoung and BLACKPINK's Lisa, saying the latter is prettier than the initial. Some of the netizens even accused her of copying Lisa and she is the only who can pull off the orange hair.
Of course, TWICE's fans defended Chaeyoung and said that it is not the first time a K-pop idol donned orange hair. To recall, 2NE1's Park Bom and Wonder Girls' Hyuna once sported the same shade. They continued to support the 19-year-old rapper by insisting that she is neither imitating nor copying BLACKPINK's Lisa. They also asserted that she is not ugly with her tresses.
"Your the one who ugly here, your face, brain, attitude, and heart all of you is ugly [sic]," TWICE's irritated fan said. Other followers also criticized BLACKPINK's fans for posting hateful remarks against Chaeyoung. They even described them as "stupid and narrow-minded" for thinking that "they own everything."



To stop the hate, there were some netizens who asked TWICE and BLACKPINK's followers to discontinue posting hateful comments. One fan claimed that the negative remarks were not just from Lisa's fans, but also from her haters who wanted to shame her. "Please stop dragging Lisa here ... It's not her fault," the fan continued to say.
The follower then asked everyone to please respect Lisa as she did not even comment against Chaeyoung. "Please stop hating that girl," the fan added. The BLACKPINK supporter even commended Chaeyoung and said that her new hairstyle fits her. Another one also apologized on behalf of the alleged Blinks that criticized the TWICE member and said that both K-pop groups are loved. "I just hope that this fan war would end soon ... I hope this disrespect towards acts won't happen again," the fan ended the lengthy message.
TWICE and BLACKPINK are under different agencies. Chaeyoung's group is handled by JYP Entertainment while Lisa's team is run by YG Entertainment. BLACKPINK is about to release their new mini-album, Square Up, on June 15.
© 2023 Korea Portal, All rights reserved. Do not reproduce without permission.