'Dragon Ball Heroes' Episode 1 Spoilers: New Characters, Villain To Be Introduced, Goku's Two Saiyan Forms To Fight Each Other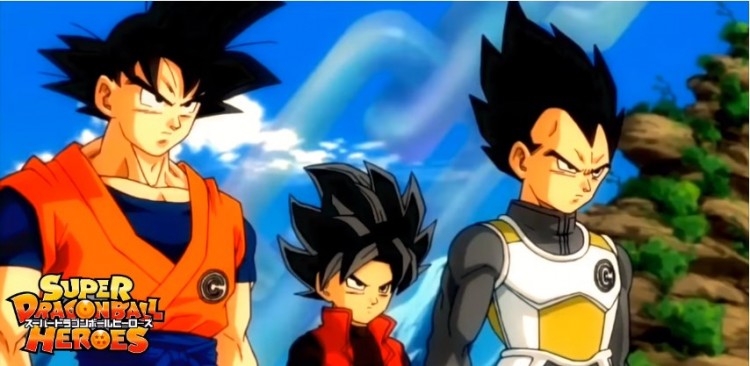 The Nintendo game, Dragon Ball Heroes, is going to have its anime adaptation and fans are now excited to see what is in store in the series. Although the game doesn't have an official storyline, fans love it for having a lot of fan service. Now that it is about to hit the small screen, can it match the other Dragon Ball series?
According to OtakuKart, Dragon Ball Heroes is going to be a "promotional anime" to promote the Nintendo game even more. The new anime series is expected to feature the Prison Planet arc. In Episode 1, Trunks will return from the future to undergo training with Goku and Vegeta.
However, Trunks will suddenly disappear. Fu, a new character, will then emerge in Dragon Ball Heroes and tell everyone that Trunks is in Prison Planet, an unknown place. And for them to free Bulma and Vegeta's son, Goku and the rest of the company must find all the Dragon Balls and fight some battles.
Fu might be Dragon Ball Heroes' villain and the next threat in the franchise's timeline. OtakuKart revealed that he is the one who dragged Trunks in the Prison Planet, a place between the universes. Fu's origin remains to be unknown. However, his appearance is described to be a "tall and a lean guy" that is quite older than Trunks. He has light purple skin with white hair. He, too, is wearing a pair of glasses and a tight black shirt.
Also, in Dragon Ball Heroes, fans are about to see Super Saiyan 4 Goku go in a fight against Super Saiyan Blue Goku. The franchise's avid followers have been waiting to see this battle between the two Super Saiyans. Now that it is about to happen, fans will surely love to see it.
Aside from that, a new Saiyan with evil powers is reported to be introduced in Dragon Ball Heroes Episode 1. But, this new character's identity is still shrouded in mystery. The publication also said that fans might see a couple of new characters in the upcoming anime series. Of course, there will also be the old ones.
© 2019 Korea Portal, All rights reserved. Do not reproduce without permission.