'Rich Man, Poor Woman' Spoilers: Min Tae Joo, Min Tae Ra's Big Conflict & The Start Of Kim Bo Ra, Lee Yoo Chan's Love Story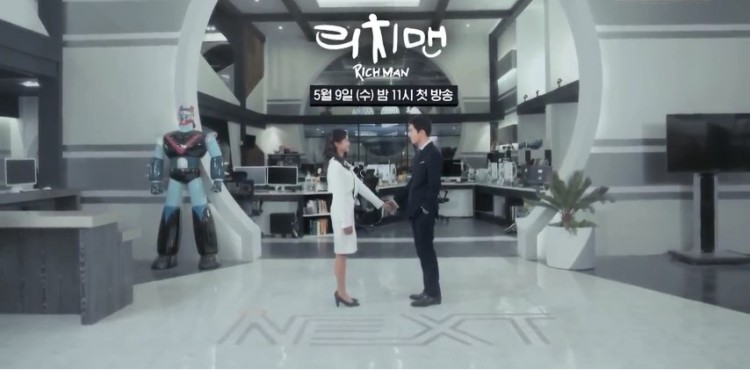 Things are getting pretty intense in the episodes of Rich Man, Poor Woman. After fans saw Kim Bo Ra (Ha Yeon Soo) gave Lee Yoo Chan (EXO's Suho) a surprise gift, they recently witnessed the tension between the siblings, Min Tae Joo (Oh Chang Suk) and Min Tae Ra (Kim Ye Won).
Min Tae Joo and Min Tae Ra were seen confronting each other in the recent episode of Rich Man, Poor Woman. Although the two seemed close to each other, that was the first time that they had a big conflict.
Min Tae Joo and Min Tae Ra were facing each other and both had bad expressions on their faces. He was looking at her coldly while she was eyeing him with meaningful eyes, Soompi reported. Evidently, fans could feel the tension between them in Rich Man, Poor Woman.
To recall, in Rich Man, Poor Woman, Min Tae Joo is trying his best to play as his sister's cupid. It can be seen that Min Tae Ra badly wants to be with Lee Yoo Chan. On the other hand, she is trying to make Kim Bo Ra like her brother.
In addition, in the last week episode of Rich Man, Poor Woman, Kim Bo Ra and Lee Yoo Chan started to play with each other's hearts. The character of the EXO member Suho already asked Ha Yeon Soo's role to go out. After that, she even gave him a surprise gift wrapped in a mysterious gold-colored bag.
Kim Bo Ra was obviously shy when she was handing her gift to Lee Yoo Chan. However, with the look in her eyes and the smile on her face, she was evidently "sparkling with anticipation." Alternatively, EXO member Suho's character was surprisingly serious and calm reading her card.
Meanwhile, Rich Man, Poor Woman has a new official soundtrack titled Let's Pray sang by Lovelyz member Kei. The song was officially released on May 26. The track perfectly fits Kim Bo Ra and Lee Yoo Chan's love story as it sends a "hopeful message of strength." It also reflects the positive attitude of Ha Yeon Soo's character as it encourages people who feel weak. Rich Man, Poor Woman airs every Wednesday and Thursday at 11 p.m. KST on MBC.
© 2023 Korea Portal, All rights reserved. Do not reproduce without permission.