Joy Bags Individual Girl Group Top Brand Value Ranking For May; Red Velvet On a Consecutive Monthly Winning Streak For Rankings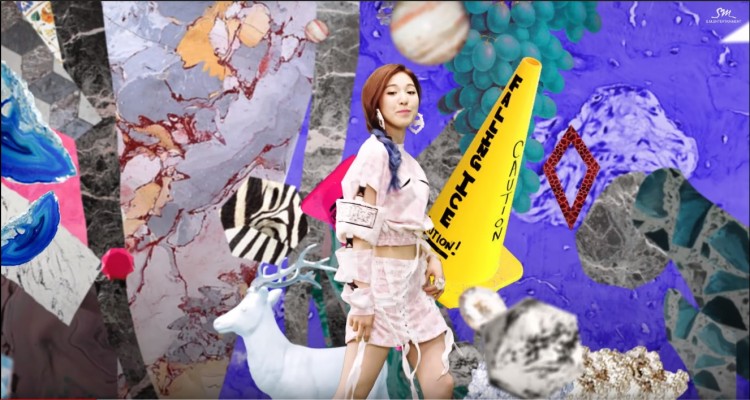 Park Soo-young a.k.a. Joy is certainly giving a new meaning to her moniker, as she brings a new accolade to the already increasing awards of her girl group, Red Velvet. Joy had won a ranking based on the brand value of all the popular girl groups in South Korea, which may now be unsurprising for Red Velvet.
The said brand value ranking is for individual girl group members, where Joy ranked as the top female performer. It is worth noting that this data is only for the month of May and things may change come June, or they may not, and Joy might retain the top spot depending on her projects and popularity.
Regardless, Joy is currently the most popular and in-demand female K-pop celebrity in South Korea, at least for the month. This is all according to the reports of the Korea Institute of Corporate Reputation. In terms of numbers, Joy had a total of 3,498,910 out of 116,183,029 pieces of data used for the ranking statistics. She was then followed by A Pink's Namjoo and G-Friend's SinB who had scores of 3,035,746 and 2,915,445, respectively.
This, however, was not the first time Red Velvet's member won a prestigious reward based on raw data alone. It can be recalled that around the same time last month in April, it was Red Velvet's leader, Irene, who claimed the top spot which Joy is currently enjoying. During that time, Joy was at the fifth spot.
Additionally, back in March, it was also Joy who was at the top spot for the said rankings, meaning Red Velvet's members have held the crown for at least three months straight without much contest. This is astonishingly impressive for a girl group who does not even have a new single yet and is competing with other groups who have recently had their new singles and albums released.
Much of their popularity was due to the fact that they performed for Kim Jong Un during the cultural exchange in North Korea. It can be assumed that this was highly appreciated by Red Velvet's fans. Joy also has a lot of K-drama projects which may have contributed to her overwhelming popularity.
In the future, fans can expect Joy or any other members of Red Velvet to continue taking top spots in brand value rankings. This can also be treated as a given, should they release a new album.
© 2023 Korea Portal, All rights reserved. Do not reproduce without permission.