Red Velvet Irene Tops K-Pop Girl Group Members' Brand Value Ranking; TWICE Members Nayeon And Momo In 2nd And 3rd Places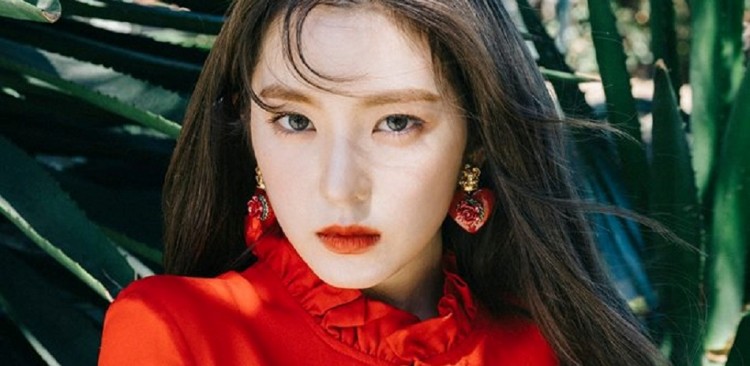 Red Velvet leader Irene has been named as the top K-pop female group member this month in terms of brand value. She is followed by TWICE members Nayeon and Momo.
Out of the 126,561,957 pieces of data gathered and analyzed by Korea Institute of Corporate Reputation from March 13 to April 14, Irene got the biggest chunk with 6,250,052. TWICE singer Nayeon is in second place with 4,374,013, while bandmate Momo is at third with 3,645,044,
Red Velvet Joy, who was on top of the ranking last month, is now at number five while TWICE singer Mina is at fourth place. Last month's number three, Solar of MAMAMOO, was bumped to No. 22.
The rest of the girls in the top 10 in brand value rankings are Sana (TWICE), Jungyeon (TWICE), Seohyun (Girls' Generation), Yeonwoo (Momoland), and Tzuyu (TWICE). Also in the list of top female K-pop idols (via AllKPop) are Seulgi (Red Velvet), Jihyo (TWICE), Dahyun (TWICE), Hani (EXID), Chaeyoung (TWICE), Yeri (Red Velvet), Wendy (Red Velvet), YoonA (Girls' Generation), Namjoo (A Pink), Nancy (Momoland), JooE (Momoland), Solar (MAMAMOO), Arin (Oh My Girl), Whee In (MAMAMOO), Taeyeon (Girls' Generation), Hyojung (Oh My Girl), Binnie (Oh My Girl), LE (EXID), Na-Eun (A Pink), and Junghwa (EXID) are also in the Top 30.
Meanwhile, Irene's K-pop group, Red Velvet also ranked as the number one female idol group in terms of brand value for the month of April. Red Velvet earned the highest spot with an impressive 9,394,264 data points. This is the second month in a row for the band to be on top of the list.
MAMAMOO, who recently released a new album and single, came in second place. To complete, the top 10 are Momoland, TWICE, Black Pink, Cosmic Girls, Oh My Girl, EXID, Girls' Generation, and A Pink.
Why Red Velvet Irene is Constantly on Top of Brand Value Ranking?
Although the band doesn't have a new album or single, Red Velvet has been in the headlines because of their recent performance in North Korea. They were part of the South Korean artist group that performed in the historic concert in North Korea.
North Korean leader Kim Jong Un also made a prompt decision to rearrange his schedule just to see Red Velvet's performance in the Spring is Coming concert. After the event, Kim Jong Un took time to meet the female band and the rest of the South Korean performers. Irene particularly grabbed the attention of the media as she was seen standing next to Kim Jong Un in a group photo of K-pop artists with the reclusive leader.
Moreover, Irene also made headlines late last month after she revealed that she read a feminist novel. The female idol received backlash from some male fans of Red Velvet when she said she read Kim Ji-Young's novel about a woman living in a patriarchal society.
Some male fans of Red Velvet took to an online community to express their anger by sharing pictures of them burning Irene's photos and merchandise. Many netizens defended the K-pop idol and told those who burned her pictures to leave the fan site if they don't like Irene.
© 2023 Korea Portal, All rights reserved. Do not reproduce without permission.