Jeon Jong Seo Under Fire For Negative Expression Towards Reporters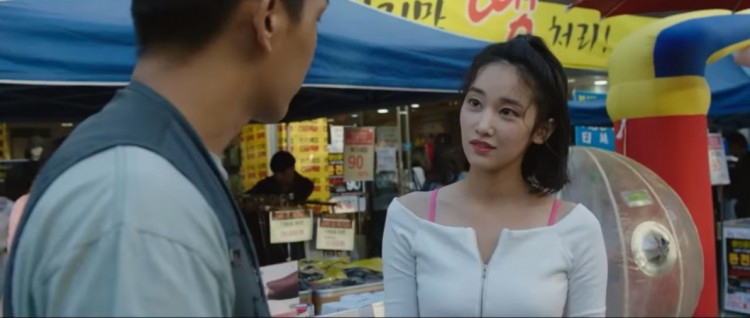 Rookie actress Jeon Jong Seo is now having a rough start in the South Korean entertainment industry after people disliked her display of attitude in one particular situation. A lot of criticism has been directed towards the actress, making her early career rife with negative publicity.
The incident happened on May 15 where Jeon Jong Seo went to the Incheon International Airport to depart for France for the 71st Cannes Film Festival. It can be recalled that Jeon Jong Seo was part of the film Burning which has been selected to compete in the said film festival; hence, the invitation for the actress.
Usually, in circumstances such as these, reporters and photographers are always on standby to take photos and videos of stars in their airport attire. Jeon Jong Seo was no exception, and her presence caught the attention of several reporters and photographers. However, they were met with the actress' angry expression, and it appears that she was annoyed by them. Jeon Jong Seo even covered her face from the press.
Since then, Jeon Jong Seo has attracted a lot of negative criticisms about her attitude to the press. Much of the buzz came from the internet which, in turn, prompted Jeon Jong Seo's agency to explain that she was just startled because she never had that much attention before. The critics, however, remain adamant with their impression and still think that Jeon Jong Seo simply just had a bad attitude and can't handle the press as an actress.
Image is indeed everything for a rising star, and Jeon Jong Soo seems to have an already tainted hers according to the reception of her attitude in the airport. Compared to other rookie stars in South Korea, Jeon Jong Soo seems less humble and less friendly towards the press, leading some to believe that she is not fit to be a celebrity.
Meanwhile, the 71st Cannes Film Festival is now underway where a strong lineup of South Korean films are up for the contest. Last year's contenders were also notably good, so if Burning wins something, at least that would be a consolation for Jeon Jong Seo. Hopefully, the actress' apparently bad attitude is not representative of her personality as a whole.
© 2019 Korea Portal, All rights reserved. Do not reproduce without permission.