'The Villainess' Mirrors 'Train To Busan' Cannes Film Festival Success, Kim Ok Bin Starrer Receives Standing Ovation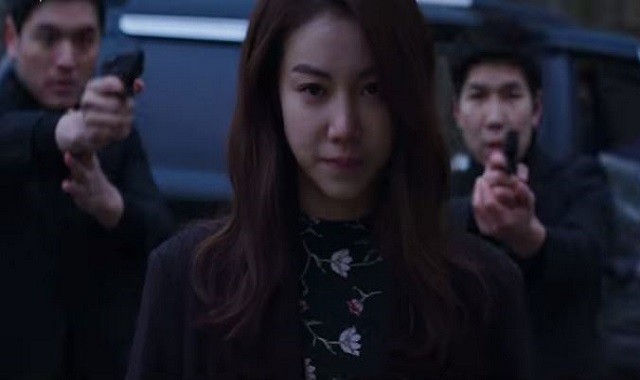 The South Korean action-suspense film "The Villainess" made a big impression during its special Cannes Film Festival screening. Similar to the global hit "Train to Busan," Kim Ok Bin's movie also received a standing ovation during the said event.
"The Villainess" was one of the films shown during the 70th Cannes Film Festival. With a midnight screening held on May 22, Monday, audience members who saw Kim Ok Bin's movie gave it a rousing applause that lasted for four minutes, Soompi reported. Consisting of film critics, movie aficionados, as well as some of the biggest names in the movie industry, one of the said screening's attendees who conveyed their support for production included famed director Park Chan Wook.
Meanwhile, the four-minute standing ovation that "The Villainess" received during its Cannes Film Festival screening was just one-minute short of the accolade that "Train to Busan" cast members previously enjoyed. The zombie apocalyptic film that featured Gong Yoo also received a standing ovation that lasted for five minutes during its special Cannes screening held in 2016, according to Yonhap News.
"The Villainess" tells the story of the female assassin Sook Hwe (Kim Ok Bin) as she tries to transition from a life of espionage and killing to become an ordinary citizen. Trained at a young age on how to kill, she receives a special deal to become a spy for the South Korean Intelligence Agency with the agreement that she will be set free after ten years of service.
Given the identity of the theater actress Yeon Soo, Sook Hwe's plans to live a normal goes awry when two men from her past suddenly appear in "The Villainess." With her new identity and life threatened, the highly-trained assassin's will learn that her dark secrets might ruin her chances of leaving her past behind.
"The Villainess" will hit South Korean theaters on June 8. Watch the movie's teaser clip below:
© 2023 Korea Portal, All rights reserved. Do not reproduce without permission.