Lovelyz 2018 Update: Fans Enraged With Woollim Entertainment After Exhausted Jisoo Collapses During Performance, Girl Group Being Forced To Work Non-Stop?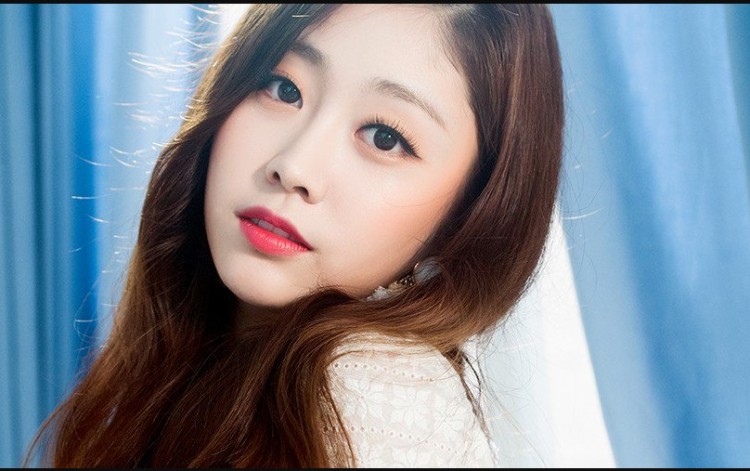 Being an idol certainly allows one to live a glamorous, jet-setting life surrounded by adoring fans. However, there is a particular downside to being a celebrity, and that includes endless hours of rehearsal and non-stop promotions. Unfortunately, it looks like the long hours have taken its toll on Lovelyz member Jisoo.
The idol recently collapsed while on stage with Baby Soul, Jiae, Mijoo, Kei, Jin, Sujeong, and Yein during one of the girl group's performances. Not surprisingly, fans immediately blamed Woollim Entertainment for forcing the exhausted Jisoo to make an appearance even though she was clearly not in shape.
But is there another reason why Jisoo was in such bad shape before her collapse? There are speculations that the Lovelyz idol was so weak because she was being forced to go on a diet by her own agency.
According to AllKpop, Lovelyz recently made an appearance at Myungji University's campus festival where they delighted fans with their spirited performance. The audience was so happy with the girl group that they begged for an encore. Unfortunately, it was clear that Jisoo was already looking ill even before the idols began singing again. A video of the incident shows Jisoo suddenly collapsing before Baby Soul, Jiae, Mijoo, Kei, Jin, and Sujeong, and Yein hurriedly helped their friend off the stage.
Fans immediately reacted to the incident to defend Jisoo. Some blamed Woollim Entertainment for pushing through with the Lovelyz appearance in the event although it was clear that Jisoo was in no shape to perform. Others pointed out that fans can forgive the girl group's absence as long as it prioritized the health of their idols. There were also speculations that in addition to being exhausted, Jisoo was possibly being forced to go on a diet, leaving her too weak to perform.
There is little doubt that the members of Lovelyz have been feeling the stress for several weeks now. Jisoo, Jiae, Mijoo, Baby Soul, Jin, Kei, Yein, and Sujeong previously admitted that they deal with the pressure by eating comfort food like jokbal and gamjatang. However, there is a possibility that Woollim Entertainment has prohibited the idols from consuming fatty food so they can stay in shape.
Jisoo has already spoken up about being a bit insecure about her own body. The Lovelyz member previously confessed that she admires Yein's figure and believes she could have been in better shape if she started dancing at a younger age.
© 2023 Korea Portal, All rights reserved. Do not reproduce without permission.