Lovelyz News & Update: Jisoo Regrets Not Dancing When She Was Younger, Admits Envy Over Yein's Sexy Figure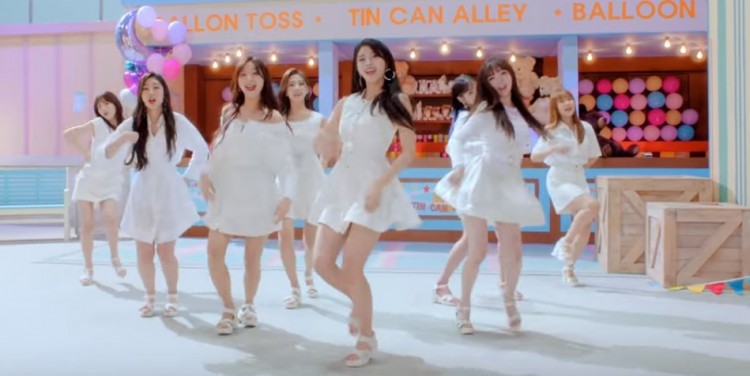 There is little doubt that the members of Lovelyz put a lot of work to ensure that they are in their best shape ever. However, Jisoo has just opened up about her insecurities when it comes to her body, admitting that she wishes she had started dancing at an early age.
But who among the idols is the most fit? Jisoo, Baby Soul, Kei, Mijoo, Jiae, Sujeong, and Jin have declared that their Lovelyz maknae Yein has the sexiest figure.
The girl group recently made an appearance on MBC Every1's Weekly Idol where they spoke about themselves, working on their new album Heal, and the success of the single "That Day." According to AllKPop, Jisoo decided to confess her insecurities about her own body.
Jisoo revealed that she "was only on the computer" when she was younger and didn't think about dancing until she was a bit older. Because of this, the Lovelyz member believes she will not have Yein's hot body. "Yein's figure is different because she used to dance," Jisoo said, adding that this gave their maknae "a healthy, strong vibe."
Yein was somehow embarrassed by Jisoo's compliment, revealing that her fellow Lovelyz idol constantly points out what great shape she is in. "Unnie tells me she's envious of my figure every time she sees my body," the group maknae admitted before adding that "it's not that great." Nevertheless, Yein thanked Jisoo for her praise because it made her feel good.
She might have some insecurities about her own figure, but the one thing Jisoo is certainly confident about is her knowledge of all things Marvel. The Lovelyz official Instagram account recently shared a photo of Jisoo getting ready to watch Avengers: Infinity War to see her favorite foreign actor Robert Downey Jr.
Jisoo, Yein, Baby Soul, Jin, Kei, Jiae, Mijoo, and Sujeong also took on dance challenges in Weekly Idol. The Lovelyz had to perform their dance routine to a speeded-up version of the single "That Day." Although the girl group was initially shocked to hear how fast the song has become, they still managed to complete their dance perfectly. Check out the video below.
© 2023 Korea Portal, All rights reserved. Do not reproduce without permission.