BTS Jimin, Wanna One/NU'EST's Minhyun & JR Could Potentially Leave Their Groups & Start A Totally Different Career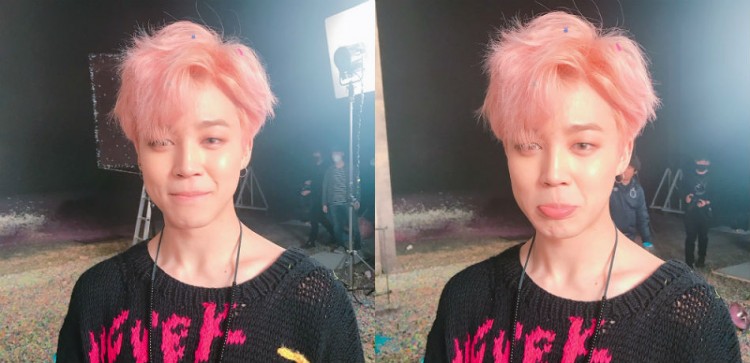 It's no secret that K-pop is a very competitive industry. It's already hard to reach the top since there are a lot of groups being formed almost daily, but staying on top is undoubtedly the hardest part. Although BTS, Wanna One, and NU'EST are at the peak of their careers at the moment, Jimin, Minhyun, and JR already have backup jobs waiting for them.
Korea Portal had previously reported how much Jimin (Park Ji-min) loves his BTS members that he would do anything to make them happy and feel appreciated. So when DC Inside ran a poll on which star would give the best career advice, it wasn't a shock when the 22-year-old South Korean singer was not only nominated by the netizens, but he also took the number one spot with 12,701 votes (49.8%). The poll started from May 6 and ended on the 12th.
Wanna One/NU'EST's Minhyun (Hwang Min-hyun) then came in second with 9,359 votes (36.7%), and NU'EST's JR rounded up the top three with 839 votes (3.3%). Other stars like Lee Seung Gi, Sechs Kies' Eun Ji Won, and Yoo Jae Suk were also nominated.
This goes to show that not all the oldest members of the group are automatically considered as the one who is expected to be giving the best advice. In fact, Jimin is the third youngest member of BTS. The South Korean boy band has seven members.
Since netizens believe that Jimin, Minhyun, and JR are the best stars in giving the best career advice, the BTS, Wanna One, and NU'EST singers could officially expand their brands and become professionals with this one more thing that they're good at. So just in case time will come that performing on stage gets a little too much for these boys, they could always help artists behind the scenes.
However, with the success of their groups right now, it is quite hard to imagine Jimin, Minhyun, and JR sitting on a couch, getting paid for their expert advice. For now, it appears that the boys are just happily giving their good thoughts for free, especially to their fellow members.
© 2019 Korea Portal, All rights reserved. Do not reproduce without permission.