Lee Min Ho, Park Shin Hye 2018: Why Suzy Bae's Ex And Choi Tae Joon's Girlfriend Need To Reunite In 'The Heirs 2'?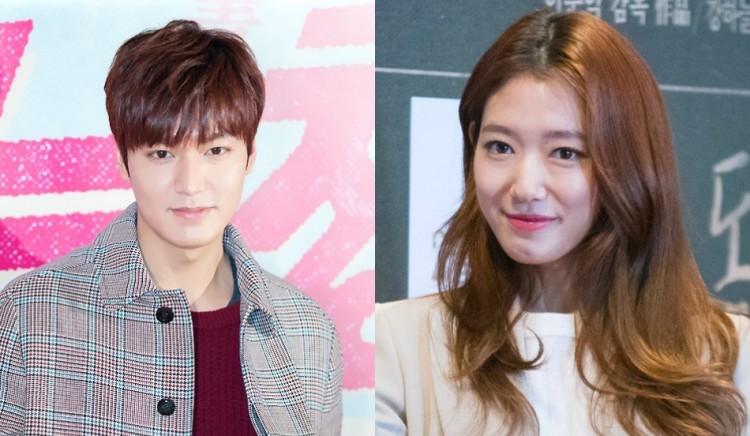 Lee Min Ho and Park Shin Hye are considered as two of the most popular Asian stars today. The pair effortlessly won the hearts of many when they appeared on the 2013 television series titled The Heirs. Aside from Suzy Bae's former boyfriend and Choi Tae Joon's ladylove, other stars who appeared on the said show include Kim Woo Bin, Kim Ji Won, Kang Min Hyuk, Krystal Jung, Kang Ha Neul, Park Hyung Sik, Jeon Soo Jin, Choi Tae Hwan, Yang Seung Pil and Cho Yoon Woo.
For starters, Lee Min Ho portrayed the role of Jung Chan Woo while Park Shin Hye took the character of Cha Eun Sang. The Heirs revolved around the stories of well-off high school students who are about to take over their families' businesses. The character of Suzy Bae's former boyfriend was sent to the United States by his brother who wanted to take control of their company -- The Jeguk Group.
After he spent some time in America, Lee Min Ho's character met Cha Eun Sang (Park Shin Hye) and he fell in love with her instantly. However, Jung Chan Woo was hesitant to pursue his apple of the eye since he was already engaged with Yoo Rachel (Kim Ji Won). Cha Eun Sang, on the other hand, will meet Choi Yang Do (Kim Woo Bin) after Jung Chan Woo returned to South Korea.
Tension ensued after Choi Yang Do developed romantic feelings towards Chae Eun Sang. Jung Chan Woo was also asked to choose between love or continuing their family's legacy. While there are no official statements confirming that there will be a sequel to The Heirs, Drama Fever suggested some reasons why Lee Min Ho and Park Shin Hye should be reunited.
The entertainment news portal suggests that the story of Kim Woo Bin's character should be explored especially after the actor became a breakthrough artist. It was claimed that many viewers fell in love with Choi Yang Do despite his immature character. Of course, avid followers of the show are interested as to how the characters of Lee Min Ho and Park Shin Hye had been after the first installment.
A few viewers of the popular television series are still hoping that Choi Yang Do and Chae Eun Sang will be seen together again. The publication claimed that having another installment of The Heirs will totally make the pair's shippers happy. Aside from that, many fans also miss the mothers of Lee Min Ho and Park Shin Hye's characters. As a matter of fact, they are named as "a match made in heaven" because of their palpable fierceness and shenanigans.
While having The Heirs is not impossible, it should be noted that SBS has yet to comment on these rumors and predictions. At the moment, it is very unlikely to the series' lead stars to reunite since they have their respective commitments to attend to. Suzy Bae's former lover is currently serving in the military while the girlfriend of Choi Tae Joon is currently preparing for a new show along with Hyun Bin. Stay tuned for the latest news and updates about Lee Min Ho and Park Shin Hye!
© 2023 Korea Portal, All rights reserved. Do not reproduce without permission.