Park Shin Hye 2018: Lee Min Ho's Ex-Leading Lady Reveals Secret To Happiness, Choi Tae Joon's Girlfriend Returns To TV With Hyun Bin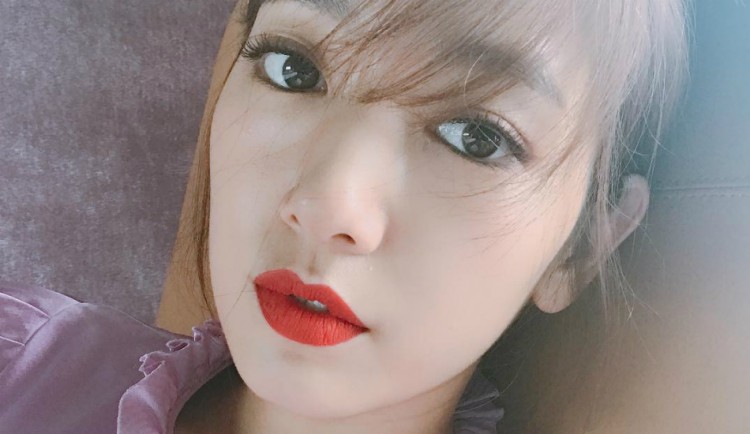 Park Shin Hye has been away from the limelight for quite some time now. The girlfriend of Choi Tae Joon last appeared on television through the series titled Doctors, which also starred Kim Rae Won. Now, new reports suggest that the former leading lady of Lee Min Ho will make her television comeback soon.
Aside from Doctors, Park Shin Hye has also appeared on other shows such as The Heirs, You're Beautiful, Pinnochio, Heartstrings, Stairway to Heaven, Flower Boys Next Door, and Tree of Heaven among others. The ex-leading lady of Lee Min Ho was even included in the Forbes Korea Power Celebrity List in 2015 and 2017. The girlfriend of Choi Tae Joon was even chosen as the first-ever Korean endorser of Visa and Swarovski.
The popularity of Park Shin Hye also opened a lot of opportunities for her. As a matter of fact, Lee Min Ho's former leading lady graced the cover of various magazines. Choi Tae Joon's ladylove was even approached to join the Little House in the Forest television series along with So Ji Sub.
Recently, Park Shin Hye revealed her secret to happiness. The girlfriend of Choi Tae Joon said that her family and friends keep her sane and happy. In a recent episode of Little House in the Forest, the ex-partner of Lee Min Ho in The Heirs said that she loves spending time with her loved ones.
"I'm happy when my family and I divide into teams and go bowling, or when I go fishing with my family. I endure difficult times with my family. The second [thing that makes me happy] are my friends."
Soompi shared Park Shin Hye added that she even finds comfort from her pets if no one is available. Lee Min Ho's former leading lady said she feels happy whenever she touches the fur of her cats. Choi Tae Joon's sweetheart even highlighted the importance of being joyful.
"There are times when my confidence is low, but through the things that make me happy, I feel like I'm living a healthy life. But sometimes when I'm busy, I forget about the small joys in life and complain."
Meanwhile, a separate Soompi report claimed that Park Shin Hye is confirmed to be returning to television soon. The entertainment news outlet shared that the girlfriend of Choi Tae Joon will be working with Hyun Bin in an upcoming new series called Memories of Alhambra. The imminent new show will focus on the story of Yoo Jin Woo who developed romantic feelings towards Jung Hee Joo, who manages a hostel in Spain.
Reports have it that the ladylove of Choi Tae Joon and Hyun Bin will start filming for the series in May in Spain. Memories of Alhambra is scheduled to premiere in the second half of the year. Stay tuned for the latest news and updates about Park Shin Hye.
© 2023 Korea Portal, All rights reserved. Do not reproduce without permission.