Red Velvet's Joy Absence In North Korea's 'Spring is Coming' Concert Explained, Netizens Slam Joy For Missing The Historic Event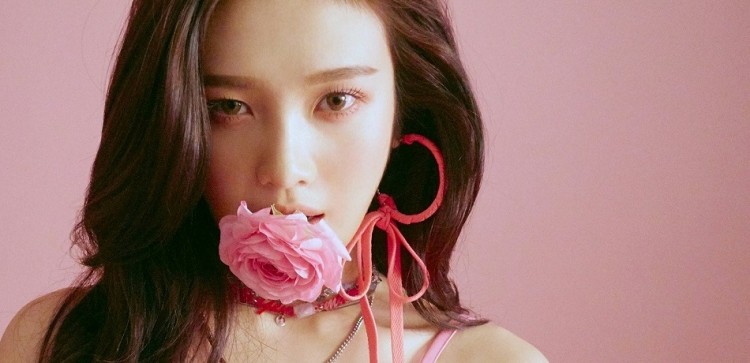 Red Velvet had arrived in Pyongyang over the weekend for the scheduled performances at North Korea' Spring is Coming concert along with other South Korean artists. The K-pop female group was, however, missing one member when they greeted their fans at the airport.
Irene, Wendy, Seulgi, and Yeri cheerfully greeted fans at the Pyongyang airport but without Joy. Red Velvet's agency SM Entertainment had announced at the last minute that Joy would not be able to join her group due to a conflict in her schedule. The label said Joy has a filming obligation for MBC's K-drama series The Great Seducer. SM Entertainment explained that the show's regular broadcast schedule would be disrupted if Joy fails to shoot her part.
"Back when they asked us to perform, we planned on adjusting our schedules in order to have all members of Red Velvet perform. The schedule for the concert in Pyongyang, however, isn't very short. We were informed by the production staff [of Tempted] that if Joy does not make it to filming, the drama will not be able to air on its normal broadcast schedule. Unfortunately, she will not be able to attend the concert," a representative of the agency said (via Metro Magazine).
K-Pop Fans Slam Joy For Passing Up Rare Opportunity
Many fans criticized Joy for missing out on performing in front of a crowd in the North. The K-pop idol and SM Entertainment had been also been slammed when South Korea's Ministry of Culture, Sports and Tourism revealed that they were not informed about Joy's absence. They only learned about it on media outlets.
One fan commented that it has to contain all members of Red Velvet or they should not go at all. Another blamed SM Entertainment's poor management of its talents' schedules, while one called the label "greedy."
"If a member had a schedule that was more important, I don't get why they're being so greedy and insisting on going," said one Korean netizen.
Red Velvet is slated to sing two of their recent hits, "Red Flavor" and "Bad Boy," at the K-pop concert in North Korea, dubbed as "Spring is Coming." The group and the rest of the 120-members of South Korean art troupe delegation departed from Seoul for Pyongyang on Saturday morning aboard a rare direct flight. Joining them are Girls' Generation's Seohyun, legendary crooner Cho Yong-Pil, Lee Sun-hee, Choi Jin-hee, Yoon Do-Hyun, Baek Ji-young, Jungin, Ali, Seohyun, Kang San-eh, and Kim Kwang-min.
North Korea's
Spring is Coming

Concert

The concerts in North Korea will feature South Korean musicians in a show at Pyongyang Grand Theater on Sunday. A joint show with North Korean artists is also slated on Tuesday at the city's 12,000-seat Ryugyong Jong Ju Yong Gymnasium.

The Spring is Coming concert in the North is monumental in all aspects. The last time a South Korean artist performed in Pyongyang was in 2003. It also marks the thawing of tension between the North and the South. Moreover, it will serve as a prelude to the highly-anticipated talks between North Korean leader Kim Jong Un and South Korean President Moon Jae-in later this month.

Kim and Moon's meeting precedes the reported planned meeting between the leader of the hermit kingdom and U.S. President Donald Trump in May. The talk aims to resolve the standoff over North's nuclear weapons and missiles program.

© 2023 Korea Portal, All rights reserved. Do not reproduce without permission.