Trump Has 'Lit The Wick Of War' Against North Korea: US Flies Bombers, Special Forces In Training
by
Athena
/ Oct 12, 2017 07:02 AM EDT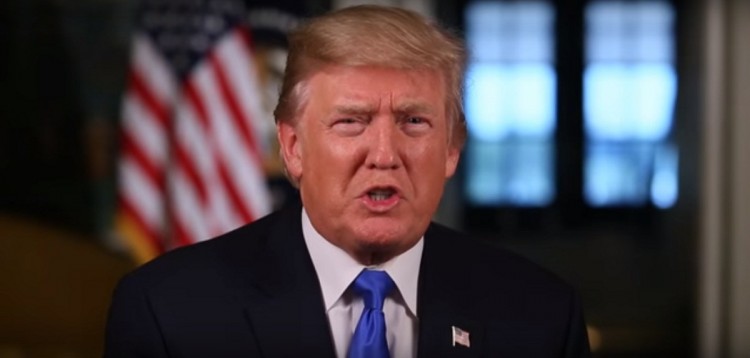 North Korea's Foreign Minister Ri Yong Ho accused US President Donald Trump of lighting "the wick of the war" against his country. The statement was reported on Wednesday, a day after the US military had flown two strategic bombers over the Korean Peninsula and subsequently after a report emerged that North Korean special forces were training with the objective of invading South Korea with paragliders. Meanwhile, the University of Hawaii had been sending its students and faculty some reminders on how to handle an incident of a nuclear attack amidst widespread concerns of recent North Korea missiles tests.
Referring to Trump's controversial speech to the United Nations Assembly in New York in September - where he threatened to totally destroy North Korea - the foreign minister for North Korea believed that the US and his country have reached the brink of war. CNN reported that Ri was quoted as saying that: "We need to settle the final score, only with a hail of fire, not words." He was speaking with Russia's Tass news agency.
Meanwhile, Dan Meisenzahlin, University of Hawaii's Director of Communications, sent an email to its 60,000 students and faculty, instructing them of how to take shelter in an event of a nuclear incident. The subject line of the controversial email was "in the event of a nuclear attack." The instruction, however, stirred more panic than relief and had been widely reported internationally. Meisenzahlin, therefore, clarified through local news station, Hawaii News Now, that he did not intend to cause unnecessary concern among his community. He explained further that he was compelled to disseminate the email due to mounting concerns that a North Korean nuclear attack was a possibility.
On October 11, Reuters reported that two US Air Force B-1B bombers, together with two F-15K fighters from South Korea, left their base in Guam and entered the South Korean airspace to carry out air-to-ground missile drills. It then flew to waters over China to repeat the military drill and thereafter joined Japanese fighters for a similar military simulation. It was highlighted that the latter drill was the first time that US bombers joined both Japan and South Korea for a military drill of such kind. Reuters also pointed out that the US bombers flew over the South Korean peninsula as Trump was with top defense officials, discussing ways on how to counter possible threat from North Korea.
On October 10, Newsweek reported that special forces from North Korea - comprised of the navy, air force, army corps and sniper brigade - have trained in September with paragliders that could bypass radars. An official, with knowledge of the matter, reportedly revealed to Yonhap news agency, that paragliders were instrumental if North Korea would mount a surprise attack. In response, the US and South Korea had reportedly conducted a short air defense military drill at the end of September. The said drill was aimed at targeting enemies that were cruising in low altitude and unmanned aerial systems.
© 2019 Korea Portal, All rights reserved. Do not reproduce without permission.