BIG BANG's T.O.P. Kicked Out of Military Amid Drug Charges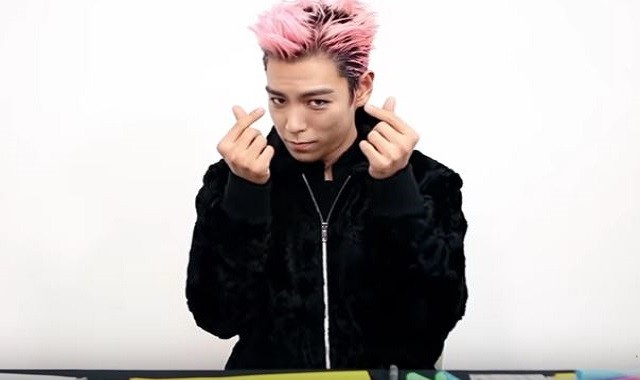 BIG BANG rapper T.O.P. has been kicked out of military service because of his involvement in a marijuana scandal and may need to re-enlist again after the prosecutor's office makes a verdict on his case. A drug test performed on T.O.P's hair follicle by the Seoul Metropolitan Police Agency yielded positive results for the illegal substance.
A report by All Kpop quoted a police statement that cited Article 41 of Military Police Management Law as the basis for T.O.P's dismissal. Under the law, a soldier can be expelled from service if he is found unfit to perform his duties.
"You cannot be accepted back into a division you have been expelled from unless there are outstanding circumstances," the police statement explained about T.O.P's case. "His enlistment as an army policeman is now over."
T.O.P enlisted for the military as the eldest BIG BANG member back in February and has been serving as the conscripted police officer for the Seoul Metropolitan Police agency's band unit after completing his military training at Nonsan Military Training Facility. The hair follicle test was reportedly performed on the BIG BANG rapper in March after a female trainee caught for marijuana pinpointed T.O.P as the person who was with her when she did liquid marijuana which she acquired from a supplier.
T.O.P. in a handwritten note posted on his social media as well as the official statement of YG Entertainment, owned up to his mistake in using marijuana. He expressed embarrassment and remorse in his letter, saying that he is disappointed in himself for letting down his supporters, his label, his fellow BIG BANG members as well as his family, Kpopstarz reported.
The BIG BANG rapper said that he believes he deserves to be punished for his mistake and added that he will be reflecting on his lapse of judgment so as not to repeat it in the future. YG has not yet issued a statement on T.OP's dismissal yet.
© 2022 Korea Portal, All rights reserved. Do not reproduce without permission.
Tags:
Big Bang news
,
BIG BANG updates
,
BIG BANG rumors
,
Taeyang Solo Album
,
Taeyang Solo Album
,
SOL Japan Stadium Tour 2017
,
Taeyang News
,
Taeyang Updates
,
Daesung News
,
Daesung Updates
,
D-LITE Japan Dome Tour
,
2017
,
G-dragon news
,
G-Dragon updates
,
G-DRagon solo album
,
G-DRagon solo album
,
Act III: MOTTE
,
T.O.P. military
,
T.O.P. enlistment
,
Seungri News
,
Seungri UPdates
,
Seungri solo album
,
T.O.P. drug scandal
,
T.O.P. marijuana
,
T.O.P. drug charges
,
bigbang news
,
bigbang updates
,
BIGBANG Scandal
,
Kpop
,
K-pop
,
kpop news
,
k-pop news