S. Korea To Increase Quota For Military Enlistment To 20,000 Within 2 Years, Sets Budget At $53 Million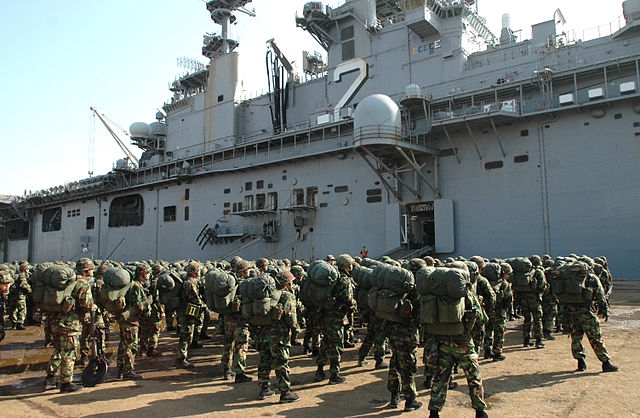 South Korea's Defense Ministry and ruling Saenuri Party reached an agreement on Tuesday to increase the quota for military enlistment to 10,000 annually over the next two years.
Korea Herald reported on the same day that South Korea would allocate $53 million to accommodate a larger number of enlisted service members.
"We agreed to address the youths' struggles to join the military," Saenuri Party Rep. Kim Sung Chan disclosed after a meeting with the Defense Ministry.
"We have come up with measures to accommodate those enlisting, including budget issues and administrative procedures," he added.
The meeting between the Defense Ministry and the ruling Saenuri Party on Tuesday was reportedly attended by Saenuri chairman Rep. Kim Moo Sung and Defense Minister Han Min Koo.
Kim also revealed that the South Korean government also decided to expand the quota for the enlistment of those who will do alternative service to 6,000 from 4,000.
According to a report by Korea Times published on the same day, the government arrived with this move after an increasing number of South Korean men applied to be enlisted for the mandatory military service amid climbing unemployment rate among the youth.
If the government fails to support them, it would be a big disappointment for the people," said Kim.
Experts said that more and more South Korean men think that accomplishing the mandatory military service would be an advantage for them when looking for jobs.
"Back in the days, college students used to delay their enlistment for academic reasons or other reasons related to their career," said sociology professor Lee Byoung Hoon. "Now they embrace the military service more proactively because more companies give credits to those who served in the military and have a bias against those who didn't."
Reports revealed that an average of 250,000 men were enlisted annually to join the mandatory service. These figures were expected to increase by 10,000 annually in 2016 and 2017.
© 2023 Korea Portal, All rights reserved. Do not reproduce without permission.