Samsung Galaxy S8 Update: Latest Smartphone Comes Under Fire for Red-Tinted Display Panel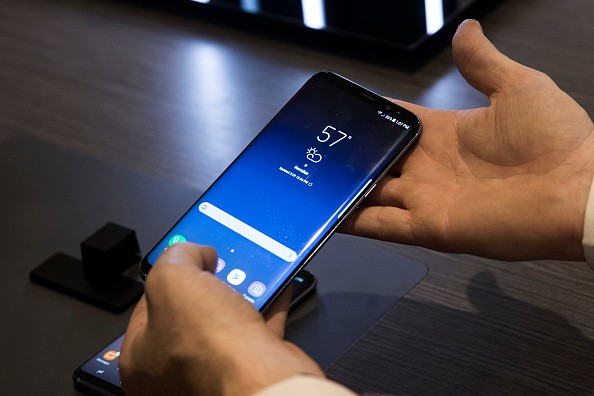 The Samsung Galaxy S8 is facing public backlash after several customers complained about the display panels of this latest smartphone. According to the complaints, such displays are giving off a reddish tint; tech experts are suggesting that the problem could be caused by the color imbalance across the light-emitting diode panels.
Some of the customers who made a pre-order of the Samsung Galaxy S8 posted their concerns on online communities, saying that the new smartphones have a reddish screen with the tint being retained even after they have adjusted the color display settings. "After I read articles that there are many reddish panels, I checked mine. I was also unlucky. Should I change it?," one of the users asked.
After sharing a photo of the Samsung Galaxy S8, another user asked the others to check whether the phone in the image seemed "too red or not." Samsung has already issued an official statement about the reddish displays, explaining: "It is not a quality problem and it can be adjusted with the phone itself. If the color still appears to be reddish, customers can change it at the service center."
However, many Samsung Galaxy 8 users showed disappointment over the inability of the phone's color adjustment settings in getting rid of the reddish tint. Moreover, some pointed out that the phone's display panel had already been optimized, as noted by Engadget.
"The reddish tint may be caused by a color balance problem after Samsung used deep red AMOLED to strengthen the red," an industry watcher suggested. The Samsung Galaxy S8 comes with an OLED panel that makes use of two subpixels, including red-green and blue-green, unlike other LCD smartphone panels that use red, green and blue for subpixels.
Such fact could suggest the possibility of experiencing a color balance issue because the Samsung Galaxy S8's panels have two greens. Samsung made use of deep red OLEDs to greatly enhance the color, leading to a reddish tint in the display panels. On Tuesday, the tech giant announced that approximately 1 million units of the Samsung Galaxy S8 were sold between April 7 and April 17.
© 2021 Korea Portal, All rights reserved. Do not reproduce without permission.