Kim Go Eun Bashed For Her Looks; Deletes Instagram Selfie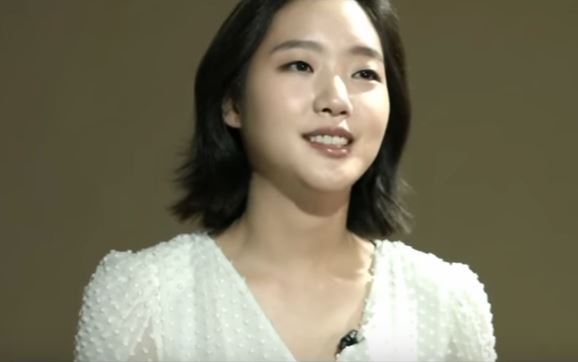 "Goblin" star Kim Go Eun reportedly deleted her Instagram selfie after haters bashed her for her looks.
The "Goblin" actress took down a selfie post after reportedly being overwhelmed by the flurry of hateful comments attacking her looks.
According to all K-pop, the 25-year-old actress who shot to fame when she played the character of the goblin bride in the recently-concluded smash hit tvN series "Goblin" deleted a selfie post after haters called her "ugly," "a toad" and "too plain."
Kim Go Eun looked natural and bare-faced in the said selfie and was wearing a T-shirt while lying on a hammock.
Fans naturally turned to her defense in the Twitter world while praising the actress for her all-natural beauty in contrast to the many beautiful celebrities who have gone under the knife.
"At least she's not fake and has natural beauty leave her alone ugly haters," tweeted a Twitter user named Fairy.
"This bullying is wrong. No one, famous or not, should go through this kind of thing. Put an end to bullying, offline and online! :(" tweeted a Twitter user named Angela Dobson.
Another said, "She's way more beautiful than those so many plastic faces..."
"People can be fucking mean. She is a natural beauty, jealous bitches can choke," wrote another.
"It's funny. When someone gets caught of plastic surgery, they will bash it. If they show their bare face and no PS, they bash it too," tweeted a Twitter user named Clarence.
And another named Let Me Dream tweeted, "She is prettier than me and people call her ugly... ugh..."
Kim Go Eun returned to Instagram just last month and has three remaining posts.
Korean celebrities who admitted to have undergone plastic surgery are former 2NE1 member Minzy Kong, Super Junior's Heechul and Kyuhyun, CNBLUE's Jonghyun, SS501's Kim Hyun Joong, Goo Hara, SISTAR's Hyorin, Seo In Young, Jessi, T-Ara's Hyomin, ZE:A's Kwanghee, BEG's Miryo, Mr. Mr's Ryu and actresses Lee Da Hae and Park Min Young.
© 2023 Korea Portal, All rights reserved. Do not reproduce without permission.
Tags:
kim go eun
,
Kim Go Eun goblin
,
Kim Go Eun looks
,
Korean celebrities
,
plastic surgery
,
Korean celebrities plastic surgery
,
Minzy Kong
,
2NE1
,
2NE1 Minzy
,
Minzy
,
Super Junior's Heechul
,
Heechul
,
Kyuhyun
,
Super Junior Kyuhyun
,
Super Junior
,
CNBLUE's Jonghyun
,
Jonghyun
,
CNBLUE
,
Kim Hyun Joong
,
SS501's Kim Hyun Joong
,
SS501
,
Goo Hara
,
SISTAR's Hyorin
,
Sistar
,
Hyorin
,
Seo In Young
,
Jessi
,
T-Ara's Hyomin
,
Hyomin
,
T-ara
,
ZE:A's Kwanghee
,
Kwanghee
,
ZE:A
,
BEG's Miryo
,
Miryo
,
BEG
,
Mr. Mr's Ryu
,
ryu
,
Mr. Mr
,
Lee Da Hae
,
Park Min Young