JYP Beats YG At Making Girl Groups, Says Yang Hyun Suk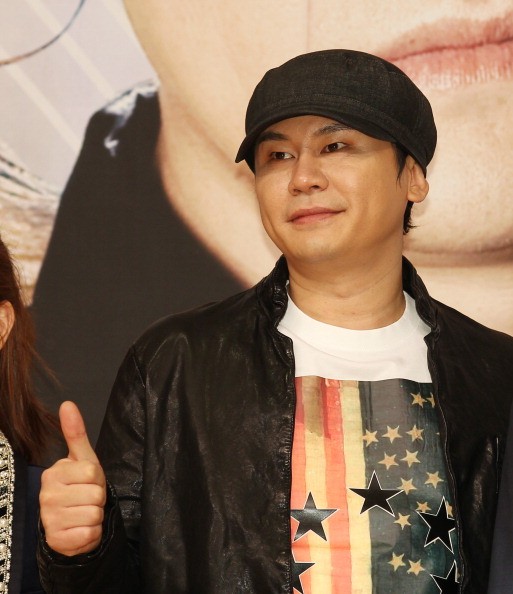 YG founder Yang Hyun Suk bowed to JYP's Park Jin Young whom he considered as better than him when it came to forming girl groups.
The 47-year-old CEO behind K-Pop's biggest hip hop boy band Big Bang and what was once the biggest Korean girl band 2NE1 admitted that he looks up to his younger fellow judge at "K-Pop Star 6" as being better at him in at least one aspect.
"[He] has a more feminine sensitivity than me, so he's better at making girl groups," Soompi quoted the Yang Hyun Suk as saying in an interview with Yonhap News.
"TWICE is really popular nowadays," he elaborated. "So there was once, while we were in the 'K-pop Star' waiting room, that I told Park Jin Young, 'You make better girl groups than I do.' But JYP's Wonder Girls and TWICE have a very different style from YG's 2NE1 and BLACKPINK, so in terms of girl group diversity, it's a good thing."
2NE1 finally released their final farewell track "Goodbye" after their disbandment in November last year. Yang Hyun Suk hinted that 2NE1 can reunite shortly in the future.
The YG CEO shared that he'll be focusing on boy groups WINNER and iKON this year while BLACKPINK will be appearing more as guests on variety shows.
JYP, meanwhile, recently announced the disbandment of Wonder Girls after the two members decided not to renew their contracts with the company. The girl band will be releasing their final digital track February 10 their 10th anniversary date.
Yang Hyun Suk also added how he's different from the 45-year-old JYP founder.
"Park Jin Young is a pure person. If I like something, I don't show it, but Park Jin Young is the kind that shows his exact approval of things he likes," said Yang Hyun Suk.
As a testament to this, Park Jin Young cheered Suzy on social media for her successful solo debut.
© 2023 Korea Portal, All rights reserved. Do not reproduce without permission.