Suzy Cheered On By JYP Founder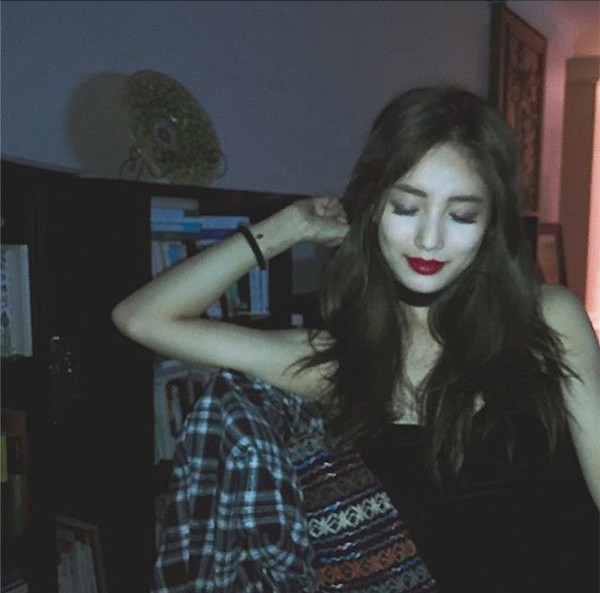 JYP Entertainment's founder Park Jin Young took pride on Suzy's successful solo debut as he cheers her on for her positive work attitude.
The 22-year-old Miss A member, who achieved an all-kill with her solo single "Pretend," found a cheerleader in her boss.
The 45-year-old record producer, also known as J.Y. Park, took to Instagram as he lauded the beautiful artist.
"Suzy knew what exactly she wanted to do in music, photo, design, and fashion, but what makes her more special is the fact that she also knows how to listen and accept the ideas of the team around her," wrote J.Y. Park with an accompanying photo of Suzy's album cover for the solo single.
He added, "Congrats, and I'm so proud of you!"
Suzy's "Pretend" is a pre-release single for her debut solo album "Yes? No?" slated for release Tuesday.
According to Soompi, "Pretend" was dropped Tuesday midnight and immediately clinched the No. 1 spot on all eight digital music sales charts after only six hours. Suzy also held a special live performance via Dingo Music's Vertical Live series as they counted down to the track's official release.
She also stars in the new solo reality show "Off the Record, Suzy" which gives fans a peek on the daily life of the singer-actress.
One of the show's PDs recently came under fire over a suggestive comment that he made during the first broadcast.
The said PD was having a drink with Suzy when he asked if she can reveals some photos from her phone.
She hesitated and browsed through her phone photos so the PD said, "I'm sure you don't have anything lewd, or anything."
Suzy quickly replied, "There's nothing lewd. Just a lot of sweet photos."
Netizens who found the PD's comment as negative thought that it could be taken as a sexual harassment.
One of the show's PDs then allegedly responded to the criticisms on Facebook.
"You felt that way... It wasn't anything like that, and there were a lot of things talked about during the filming," allkpop quoted the PD as saying.
The PD added that it was just a matter of the show being edited that way.
© 2023 Korea Portal, All rights reserved. Do not reproduce without permission.