Minzy Reveals She Was Excluded From 2NE1's Final Song 'Goodbye'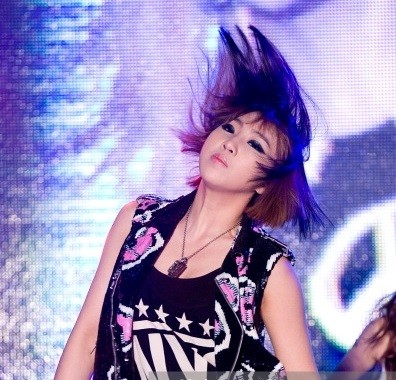 Minzy revealed she was excluded from 2NE1's final track "Goodbye" as the anticipation for the final song heightens before its official release.
The youngest member of what was once the biggest Korean girl band chose to broke her silence just a day before 2NE1's "Goodbye" is dropped to the public.
The 22-year-old Minzy, who's known for her dancing prowess and who chose to leave the band as she signed on to a new management label, took to Instagram to express her thoughts about the upcoming single.
"It's a shame that I had to find out 2NE1 will be releasing their final album through a news article. This is very unfortunate as I was previously a member of the group 2NE1, but I share the same feelings as the other members in wanting to show appreciation and bid farewell to everyone for all their love and support of 2NE1," wrote Minzy with an accompanying throwback collage photo of the band.
Blackjacks have speculated whether Minzy would re-join her three former bandmates but Minzy herself put an end to those speculations.
She left 2NE1 April 5 last year and wrote to her fans a long apology letter.
"It is after careful consideration and much deliberation that I have decided to pursue a new journey as an artist named Minzy Kong," said the former YG artist in a handwritten letter posted on Instagram.
She joined Music Works and was confirmed to be part of the second season for "Slam Dunk Unnies."
YG Entertainment eventually announced the disbandment of 2NE1 in November.
The company also announced early this month that the trio CL, Dara and Park Bom have already finished recording and filming the music video of their final song.
"As 2NE1 were not able to say a final goodbye to fans due to their sudden disbandment, they plan to send a song," stated YG.
© 2023 Korea Portal, All rights reserved. Do not reproduce without permission.