2NE1 To Bid 'Goodbye' In Final Single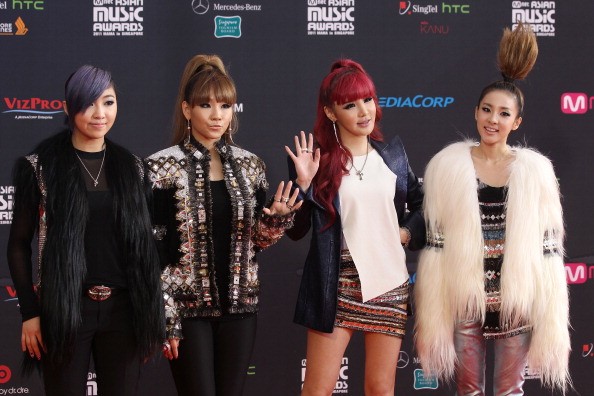 K-Pop icons 2NE1 will release a final single to bid their Blackjack fans farewell in new song "Goodbye."
The girl group's management label YG Entertainment announced Thursday the latest about the remaining trio members CL, Dara and Park Bom who just finished recording and filming the music video for their farewell song "Goodbye."
"As 2NE1 were not able to say a final goodbye to fans due to their sudden disbandment, they plan to send a song," stated YG Entertainment.
The agency also announced November 25, 2016, the breakup of the baddest Korean girl group after seven years of mainstream success. Minzy, the youngest member at 22, left the group April 5, 2016, while Park Bom's contract with YG was not renewed in May last year following her drug-related scandal.
The 25-year-old baddest female and group leader CL revealed in a letter to their fans on social media that she tried her best to make things work and even postponed her solo U.S. career just to push through with a 2NE1 album last year.
"Minzy, Bom, Dara will all be doing great things on their own and I will always love and support them," wrote CL. "And I hope you all know, YG, the members & I, we all really tried to make things work. I left everything behind and was in Korea all summer working on our album, but it fell apart...tough times..."
Park Bom, 32, also expressed her heartbreak in a handwritten letter shared on social media. She shared that just the thought of parting with her bandmates is already enough to leave her speechless.
"I suddenly can't breath... I can't write anymore because it hurts too much... The four of us...," read her letter.
Singer-actress Dara, 32, also wrote to the Blackjack fandom and thanked them for their loyalty, support, and love.
She has since appeared as a guest judge in a Philippine reality singing competition "Pinoy Boyband Superstar" and has an upcoming Korean film "One Step" which is a remake of the American movie "Begin Again."
Minzy, meanwhile, revealed in her apology letter to fans that she will return as a solo artist named Minzy Kong.
© 2023 Korea Portal, All rights reserved. Do not reproduce without permission.