Super Junior's Shindong Apologized To Red Velvet's Wendy For Naming Her As His Ideal Woman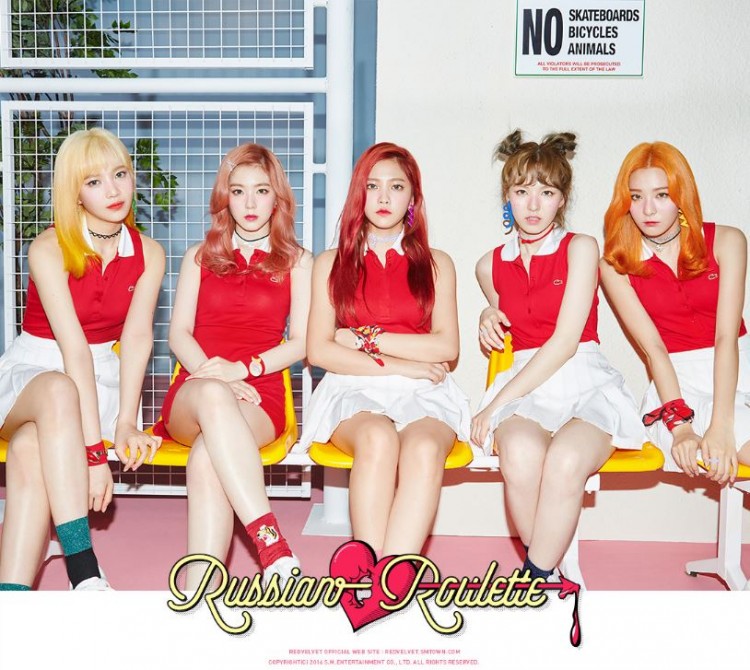 Fresh from his military discharge, Super Junior member Shindong is already saying sorry to a fellow artist for naming her as his ideal type.
Being named as an ideal woman might be flattering for some, but Shindong thought it's something that he should apologize for. So that's exactly what he did when he made a guest appearance Monday on "Tei's Dreaming Radio."
"I was sorry that she appeared on the popular search engine [after I named her as my ideal type]," said the 31-year-old SM artist.
He added, "When I saw Wendy, she was very nice and had a great personality. I was just saying that she'd be a good wife type. I hope there aren't any misunderstandings."
Shindong first mentioned Wendy when he appeared on "Kim Shin Young's Noon Song of Hope" and revealed the girl group he's seen the most.
"The group I've seen again the most is Red Velvet," he said. "The member who is close to my ideal type is Wendy. She's a 'good wife and wise mother' type."
He also disclosed the saddest moment he shared with another woman close to him, his mom.
Shindong said that he tried to call her on an unregistered number but she rejected the call at first.
"I tried again and she seemed to be talking in a sobbing way. Tears welled up and I cried a lot," he said.
JYJ's Jaejoong, who was discharged from the military Dec. 30, 2016, a week later than Shindong, named TWICE and Black Pink as the most popular girl groups when he was in the army.
Fans welcomed back the two artists as Jaejoong and Shindong shared their experiences in the military.
Shindong and Sungmin re-joined completed their military duties last year while Choi Siwon, Donghae and Eunhyuk are scheduled to be discharged this year.
Super Junior plans to release a new album with at least eight members present.
© 2023 Korea Portal, All rights reserved. Do not reproduce without permission.
Tags:
Shindong
,
Shindong military enlistment
,
Shindong military di
,
Super Junior Shindong
,
Super Junior
,
Wendy
,
Shindong and Wendy
,
Red Velvet's Wendy
,
Red Velvet
,
TWICE
,
PINK
,
JYJ
,
Jaejoong
,
Kim Jaejoong
,
Jaejoong military enlistment
,
Jaejoong military discharge
,
JYJ's Jaejoong
,
Tei's Dreaming Radio
,
Kim Shin Young's Noon Song of Hope
,
Sungmin
,
Super Junior Sungmin
,
Siwon
,
Choi Siwon
,
Super Junior Siwon
,
Super Junior Donghae
,
Super Junior Eunhyuk
,
Eunhyuk
,
Donghae