Seoul Emerges As Asia's Newest Fashion Hub Encouraging Top Global Luxury Firms To Cash In On K-pop Culture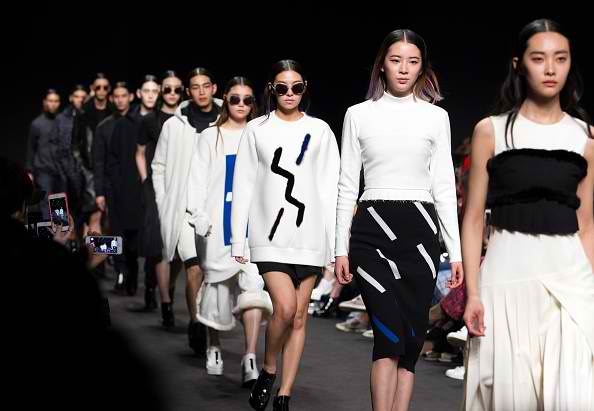 As Seoul Fashion Week ended in March, it is clear that South Korea's capital is now rising as Asia's new fashion hub as a large number of foreign buyers and merchandisers are left impressed after the week-long display of the South Korean fashion scene.
"Over the last five years or so, buyers and press coming from abroad definitely became more serious," said Paul Khor, director of Singapore-based fashion store Actually, which sells items from 50 global brands. "What I like about Seoul Fashion Week is that there have been a constant inflow of new designers and it's very interesting to see many different things."
Korea Times noted on March 25 Tony Lee, a Hong Kong-based merchandising manager at a famous English department store chain Harvey Nichols has been attending the Seoul Fashion Week for six years and he has noted a big improvement in the taste and standard of designers over the years.
"Designers like Juun.J, for example, showed new prints and I think it was a trend-setting style," said Lee. "We are always looking for something new, and the Korean designers attempt new designs every season and that's why our customers love them so much."
South China Morning Post noted on Sept. 7 the growing number of luxury brands entering the South Korea fashion scene, including French fashion powerhouse Chanel holding its first show in Seoul for their 2015-2016 Cruise Collection. Christian Dior was also reported to open its largest flagship store in Asia at six storeys in South Korea's high-end district Gangnam.
LVMH, a luxury group that owns Louis Vuitton and Dior, has even invested on Seoul's K-pop industry by buying an $80 million worth of shares in the top K-pop agency YG Entertainment under their investment fund arm L Capital Asia.
"Global luxury firms have begun to realize that what's popular in South Korea soon becomes popular across Asia," said famous fashion designer and head of the Council of Fashion Designers of Korea Lie Sang Bong.
The 2015 Seoul Fashion Week Seoul Winter Collection was held at Dongdaemun Design Plaza from March 20 to 25, which featured a total of 79 shows from various designers.
© 2021 Korea Portal, All rights reserved. Do not reproduce without permission.