U.S. Department of State Report Shows Japan Was The Highest Arms Importer Among 170 Surveyed Countries In 2015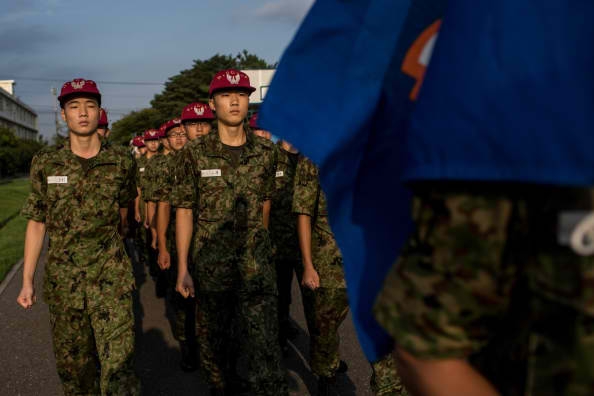 A U.S Department of State report ranked Japan as the top country with the highest spending on arms imports and fifth in terms of military expenditures, Korea JoongAng Daily reported Tuesday.
The World Military Expenditures and Arms Transfers (WMEAT) report from the United States government released on Dec. 31 showed that Japan landed at the top spot in terms oof arms imports among the 170 countries surveyed by the United States government. The report detailed a comprehensive and in-depth statistical analysis of military expenditures, armed forces, arms transfers, and other economic related data of 170 countries from 2002 to 2012, which includes Japan, United Kingdom, Germany, Israel, Australia, South Korea, Saudi Arabia and China among others.
The findings revealed that Japan spent an annual average of more than $15.0 billion on arms imports, leaving behind the United Kingdom in second place with $10.0 billion and the United States in third with $.40 billion.
When it comes to military expenditures, Japan ranked fifth with an annual average of $52.2 billion followed by France with $58.4 billion, United Kingdom with $61.2 billion and China with $85.5 billion.
Japan ranked 24th in terms of its military's number of troops with 238,000 forces. The country placed eighth among the surveyed countries that have the highest military spending per soldier. Japan averaged with an annual expenditure of $220,000 per individual.
An article published on The Mainichi website in 2015 mentioned that the Japanese Defense Ministry announced its plan to increase its defense budget in 2016 to 47.3 billion (5.54 trillion yen), exceeding the $42.6 billion (5 trillion yen) barrier. The increase implies that the country has considered defense policy as a significant matter in the face of ongoing disputes with China and the impending missile attacks from North Korea.
"If Japan obtains the equipment it needs for the future stability of East Asia, this will send a message... I think it's necessary," Japan's former Defense Minister Yuriko Koike said.
© 2023 Korea Portal, All rights reserved. Do not reproduce without permission.