South Korea's Incoming Finance Minister Yoo Il Ho Vows to Tackle the Economic Crisis Facing the Country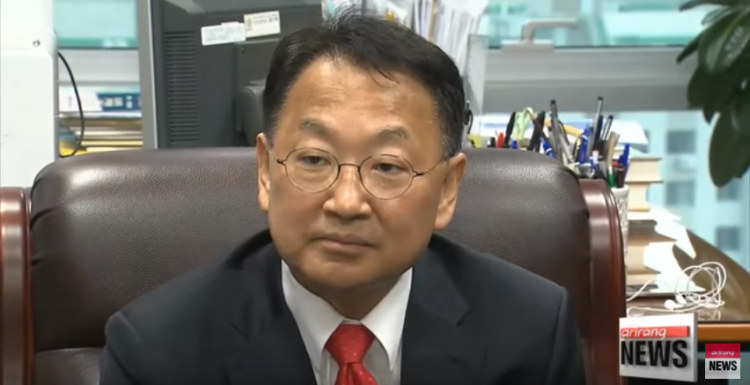 South Korea's incoming finance minister Yoo Il Ho has vowed to embark on structural reforms to reduce any risk of economic crisis and curb the economic pressures mounting on Seoul. Yoo made the announcement on Monday, saying he would tackle the growing household debt in a preemptive manner.
According to the World Socialist, South Korea's household crisis began with the subprime mortgage calamity in the US loans last year, along with worldwide inflationary pressures. Long streaks of low rates and a pickup in the housing market also prompted the household crisis.
Yoo Il Ho swore in a National Assembly ahead of a confirmation hearing scheduled on Jan.11 that the debts are still well within the range of the government's capacity to control. Yoo made the assurance despite allegations that the country's 2016 budget is already forecasted to up the government debt to over 40 percent of the gross domestic income.
"I will [do my best] in resolving the problem of household debt preemptively to prevent it from weighing on the local economy," Yoo stated.
Reports say Yoo faces a great challenge of reviving the faltering economic growth, particulary due to the slow performance of exports amid the cooling demand from China. Reduced domestic spending due to high household debt is also seen as a contributing factor to the country's economic woes.
The minister is expected to use his experience as a two-term lawyer to push through controversial legislation that has been stuck in parliament for months, including labor reform bills.
Yonhap News Agency noted Monday that Yoo was chosen to succeed incumbent Choi Kyoung Hwan as finance minister in a partial cabinet shake-up. He will also double as the deputy minister in charge of economic affairs. The scholar-turned-politician was the country's transportation minister until November last year.
Yoo's nomination, to become final, requires a parliamentary confirmation hearing although his appointment is not subject to parliamentary approval.
Meanwhile, some politicians agree that he is the best-suited candidate for the seat.
"He is the right person to pursue economic revitalization by successfully carrying out the government economic policy," said Kim Sung Woo, the presidential press secretary, explaining that Yoo has "abundant insight into economic policy and real economy."
© 2023 Korea Portal, All rights reserved. Do not reproduce without permission.