New Study In South Korea Shows Poor Sleep Habits Could Lead To Risk Of Heart Disease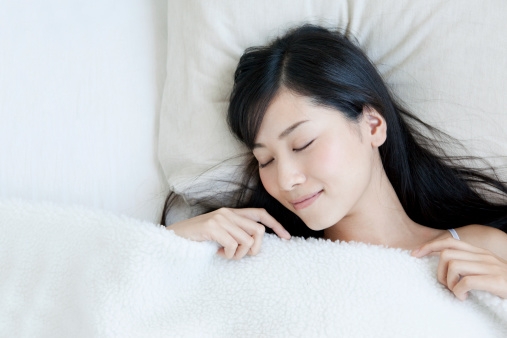 Poor sleep habits - whether its sleeping too little or too much - are linked to heart disease as shown in a new study conducted in South Korea and published on Thursday in the journal Arteriosclerosis, Thrombosis, and Vascular Biology.
Live Science noted on Thursday that people who get nine hours of sleep or more every night are found to have stiffer arteries that contain more calcium in their walls than normal. These two factors contribute to a higher risk of developing heart disease.
In the same vein, people who only get five or less hours of sleep are also prone to heart-related illnesses.
The study further points out that it's not just the hours that matter, but also the quality of sleep a person gets per day. People who admitted to having poor quality of sleep manifested two risk factors of heart disease, while those who sleep soundly managed to steer clear of any danger.
One of the lead authors of the study and associate professor at Kangbuk Samsung Hospital in South Korea Dr. Kim Chan Won said that previous studies had found that risk for heart attack and stroke are linked to poor sleep habits, as well as other health issues including obesity and depression.
"A key characteristic of our study is that we studied early markers of heart disease in healthy men and women, before symptoms related to heart disease occur," said Kim.
To come up with the conclusion, the researchers studied the sleeping hours and conditions of 47,000 young and middle-age adults. 29,000 participants were investigated based on their data from health screening tests showing the amount of calcium in their arteries. The other 18,000 participants on the other hand were studied based on the stiffness of their arteries.
According to NPR in their article published on Monday, 50 percent more calcium in the arteries were found in adults who sleep for five hours or less than those who sleep for seven hours, while 70 percent more calcium in the arteries were found in people who sleep for nine hours or more as compared to those who get seven hours of sleep.
Despite the fact that sleep needs are different for each individual, Kim emphasized the importance of getting enough good-quality sleep.
"All of that goes into our overall health," said John Hopkins cardiologist and spokesperson for the American Heart Association Dr. David Meyerson, "but we just don't know yet how all the mechanisms really and truly work."
© 2023 Korea Portal, All rights reserved. Do not reproduce without permission.