Feel Cheesy with this Kimchi Grilled Cheese!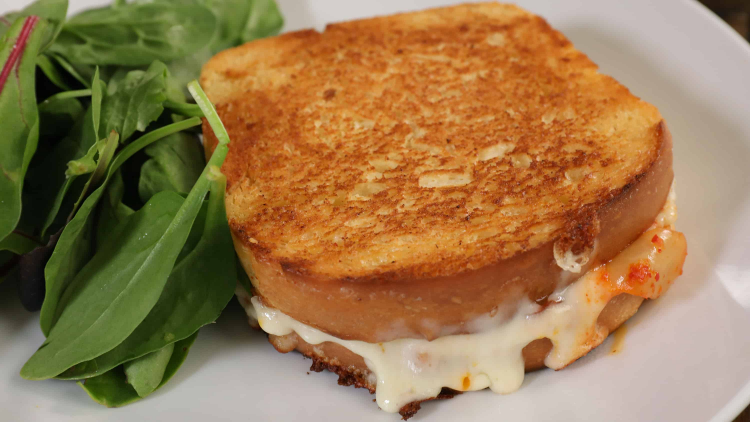 Cheese and Kimchi go well to well together. Of course, we stumbled upon this delicious snack that is perfect for those who are looking for a meal to munch with a lot of cheese. What's cool about this is that you can make this in the comfort of your own home!
To make this snack, you need the following: 2 slices of bread, a half cup of shredded mozzarella cheese, ¼ cup fermented chopped kimchi, and 1 tablespoon unsalted butter. If you love to experiment on mixing other cheeses, then you can do that too!
In a large skillet, set it to medium heat and place the two bread slices side by side. Be sure to leave a empty spot to cook the kimchi. Let this cook for around three minutes. Then add 1 teaspoon of butter and the kimchi in the space and stir until it is cooked to your liking.
Now you turn one of the bread slices over and add the cheese into the hot toasted side of the bread. Then add the fried kimchi and add the other bread slice on top. Continue to cook it for around 2 to 3 minutes. Gently press down the bread with a spatula until the bottom part of your sandwich turns golden brown. Now do the same thing to the other side of the bread.
There you have it! Check out this video for a detailed guide of making this snack. Enjoy!
© 2023 Korea Portal, All rights reserved. Do not reproduce without permission.