BTS Member Jin Releases Statement About His Upcoming Enlistment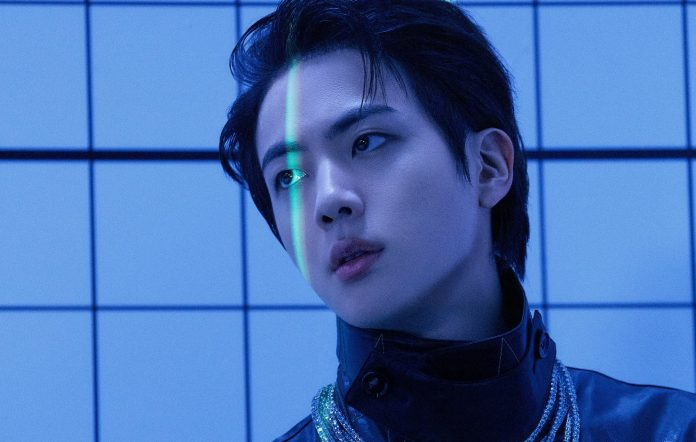 An exclusive report released details about the alleged enlistment date and location of BTS member, Jin. He personally took to Weverse to release his official statement to the fans.
"News did I did not intend to go public has been published, but my ARMYs, you shouldn't come to the training center TT.
There will be many others coming to enlist or accompany their loved ones as they enlist, so it will be hectic and could lead to potentially dangerous situations.
ARMYs, I love you."
An earlier report said that Jin was said to be scheduled for enlistment on December 13 in a new recruitment center located in Yeoncheon, Gyeonggi-do. Jin and BTS talent management Big Hit Music said that the information in regards to his enlistment details are not confirmed at this time.
Jin has previously released previews of his very Special 8 Photo-Folio titled My, Myself, and Jin -Sea of Jin Island. The teasers feature Jin in personas of a pirate, a boat captain, and a fisherman. It was also revealed that the he was actually caught a tuna fish while doing the photoshoot.
Ottogi's latest commercial of their Jin Ramyun was extra special as their model that they selected is none other than Jin. His first solo album titled The Astronaut sold a total of 700,954 copies as of November 3, on its first-week sales on the Hanteo chart. The Astronaut was co-composed, written, and produced by popular international band Coldplay.
Officially, this is the 3rd best-selling album by solo artists in terms of first-week sales records for all albums. An important note that the Hanteo chart mostly not account the physical album sales in the United States, or in other album distributors that are not verified by the chart.
The album has also ranked at #33, which was previously held by BTS' Love Yourself 承 Her.
It was reported that BTS member Jin has submitted a notice to cancel his military postponement. According to a recent report dated November 4, he submitted his military postponement notice to the Military Manpower Association.
© 2023 Korea Portal, All rights reserved. Do not reproduce without permission.